Oil and Gas Imports in December Up 15.89 Percent
By : Hariyanto And Aldo Bella Putra | Tuesday, January 16 2018 - 18:00 IWST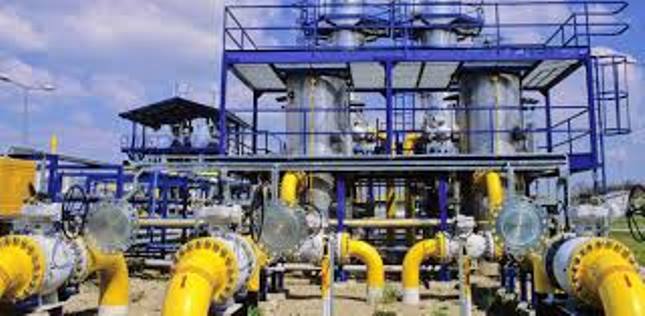 Sektor Migas (Foto Ist)
INDUSTRY.co.id - Jakarta - Central Bureau of Statistics (BPS) noted oil and gas imports in December 2017 amounted to 2.55 billion US dollars, up 15.89 percent compared to November 2017 of 2.20 billion US dollars.
Head of BPS Suhariyanto in a press conference at BPS Building in Jakarta on Monday (15/1/2018) explained that oil and gas import increase in December 2017 was triggered by the increase of all oil and gas components, namely 279.4 million dollars (52.97 percent), 69 , 3 million dollars (4.97 percent) and gas 1.5 million dollars (0.53 percent). When compared to December 2016, oil and gas imports also increased 50.10 percent.
"The value of Indonesian imports in December 2017 edged down by 0.29 percent, due to a decrease in non-oil and gas imports, while oil and natural gas increased by 15.89 percent," Suhariyanto said.
He said the value of Indonesian imports during December 2017 showed a slight decrease of 0.29 percent or 15.06 billion US dollars compared to November 2017 of 15.10 billion US dollars. On the contrary, when compared to December 2016, imports increased by 17.83 percent Decrease in imports December 2017 (month to month) due to the decline in non-oil imports amounted to 393.9 million US dollars or 3.05 percent, although oil and gas imports actually increased by 350, 2 million US dollars or 15.89 percent.
Throughout the year, the value of oil and gas imports in December 2017 also showed the highest level, while the lowest oil and gas imports occurred in June 2017 of 1.6 billion US dollars.
Non-oil and gas commodities that experienced the largest increase in imports in December 2017 compared to November 2017 were marine vessels and floating buildings of 121.8 million dollars, up 194.88 percent. The biggest import decline was in engine and mechanical plane of 199.2 million US dollars or 8.51 percent.
When viewed from the use of goods, December 2017 imports for November for raw / auxiliary materials fell 1.17 percent to 10.99 billion US dollars, consumer goods rose 2.43 percent to 1.37 billion US dollars and capital goods rose 2.02 percent to 2.70 billion US dollars.
"Consumer goods rose 2.43 percent but the role is far from raw materials, which include apples, grapes and mandarin oranges, probably due to approaching the Imlek," Suhariyanto told media crews.
Cumulatively, the country's largest non-oil / gas imports supplier during January-December 2017 was occupied by China with a value of 35.52 billion dollars (26.79 percent), Japan 15.21 billion dollars (11.47 percent) and Thailand 9.19 billion dollars (6.93 percent), from the EU 9.27 percent.
The import value of all classes of goods good consumption goods, raw materials / auxiliaries and capital goods during January-December 2017 has increased respectively 14.69 percent; 16.56 percent; and 12.14 percent over the same period the previous year.