Ministry of Communications and Information (Kominfo) More aggressively Against Negative Content on the Internet
By : Hariyanto And Aldo Bella Putra | Thursday, January 18 2018 - 16:00 IWST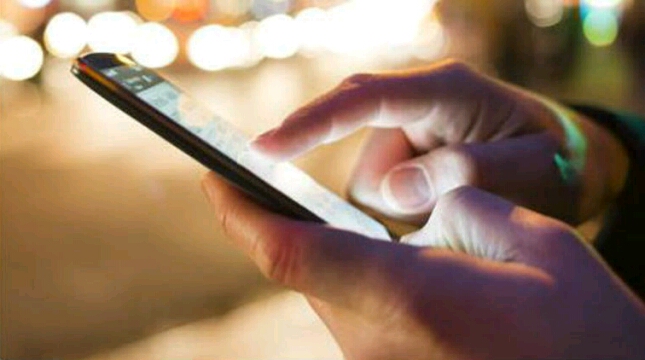 Ilustrasi smartphone (ist)
INDUSTRY.co.id - Jakarta - The Ministry of Communications and Information (Kominfo) continues to actively handle negative content on the Internet, including infringing activities that also provide support for violations of social culture values ​​and norms.
As quoted from the official website of the Ministry of Communications and Informatics, Thursday (18/1/2018), on September 28, 2016 there are 3 DNS from 3 LGBT Applications that are not in accordance with the rules have been done blocking. Then on October 12, 2017, 5 DNS from the Blued Application has also been done blocking.
On January 15, 2018, the Ministry of Communications and Informatics (Kominfo) has taken several actions, which are sending a request to Google to conduct a takedown of 73 apps related to LGBT from the Google Play Store, blocking 15 DNSs from 15 LGBT Apps available on the Google Play Store, to Facebook against 1 LGBT group that disturbs the public to do suspend.
During January 2018, from search results and public complaints a total of 169 LGBT sites that have immoral charges carried out blocking. In addition, there are also 72,407 pornographies immoral content handled in this January. With regard to Blued Applications, its 9 DNS has been blocked.
Ministry of Communications and Informatics urged people not to use any application that is not in accordance with social norms of social culture in Indonesia. Perpetrators in Cianjur, based on police reports, use custom messaging applications that are often accessed with VPNs (private connection lines), IP anonymizer (proxy address internet protocol), proxy sites and other means.
Ministry of Communications and Informatics until now has never done the normalization or omission of Blued apps and other similar applications that have long been blocked. In addition to the previously mentioned ways, application users also take advantage of some of the DNS provided directly by the service provider.
Global and national content providers are also encouraged to be active in ensuring the availability of positive content and reducing the amount of negative content. In a formal or informal atmosphere, the Ministry of Communications and Informatics continues to coordinate with representatives of Facebook, Google, Twitter, Telegram, Line, BBM, Bigo Live, LiveMe, Metube and others in preventing the spread and multiplication of negative content.