Central Day Break, JCI Closes Stronger to 6.468
By : Abraham Sihombing And Aldo Bella Putra | Thursday, January 18 2018 - 21:00 IWST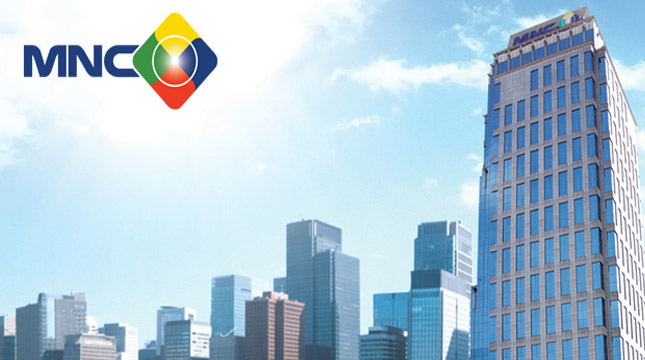 Gedung PT Media Nusantara Citra Tbk (MNCN). (Foto: IST)
INDUSTRY.co.id - Jakarta - Jakarta Composite Index (IDX) at the end of the first session of trading today closed up 0.37% or 23 points to position 6.468 compared to the position at the close yesterday at the level of 6.444.
During the first session of trading today, JCI moved in the range of 6,456-6,483. A total of 180 stocks rose in price, 154 shares fell, 126 stagnant shares and 153 shares have not been traded.
Total transaction value across all BEI market segments in the first session of trading today was recorded at Rp5.32 trillion. The transaction value in the Regular Market was recorded at Rp4.48 trillion, in the Negotiated Market worth Rp842.43 billion and in the Cash Market of Rp418.82 million.
Trading volume in the first session today reached 95.30 million lots, which is the result of 364,582 times the transaction. Foreign investors bought net worth of Rp7.56 billion, but they still recorded net sales of 631,575 lots.
A total of seven out of nine indexes of BEI strengthened. The index of miscellaneous industry sector experienced the highest increase, which is 0.81% or 11.03 points to the position of 1.376. Then followed by index of infrastructure sector and index of mining sector which each lifted 0,78% and 0,65%.
LQ45 stocks that experienced price increases and became top gainers were BUMI whose price rose by 2.82% or Rp8 to Rp292 per unit, ANTM whose price was raised 2.05% or Rp15 to Rp745 per unit and LPKR which price increased by 1.98 % or Rp10 to Rp515 per unit.
Meanwhile, LQ45 stocks that became the top losers in the first session of trading today is the BMTR whose price is eroded 2.96% or Rp20 to Rp655 per unit, SMGR whose price is shrinking 2.85% or Rp325 to Rp11,075 per unit and MNCN whose price decreased by 2.67% or Rp40 to Rp1,460 per unit. (Abraham Sihombing)