Pertamina Maintains Production Above Eight Percent
By : Aldo Bella Putra | Friday, July 28 2017 - 13:52 IWST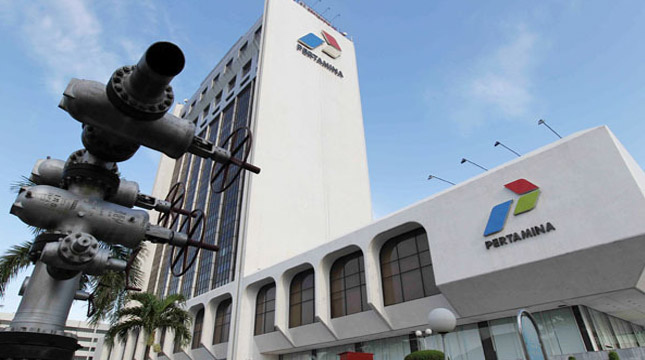 5166
INDUSTRY.co.id - Jakarta - PT Pertamina (Persero) is able to maintain production growth above eight percent in maintaining operational performance.
Based on data received by Editorial in Jakarta yesterday, up to June (first semester) 2017, Pertamina booked oil and gas production of 692 thousand barrels of oil equivalent per day (BOEPD), up 8.12 percent compared to the same period of 2016 640 thousand BOEPD.
"Pertamina's oil and gas production grew significantly above 8 percent, demonstrating the company's strong commitment to continue supporting national energy security," said Vice President Corporate Communication Adiatma Sardjito.
From the first semester production of 692 thousand BOEPD, Adiatma detailing, oil production reached 343 thousand BOEPD up 12.45 percent from the realization of the same period last year 305 thousand BOEPD. While gas production of 2,022 mmscfd or a slight increase of 4.33 percent from the same period last year amounted to 1938 mmscfd.
"If compared to the production in January-March 2016 amounted to 649 thousand BOEPD, first semester 2017 production there is a significant upward trend. This trend is expected to continue in the second half of 2017," he said.
To increase oil and gas production in 2017, Pertamina has budgeted 3.44 billion US dollars to fund various production activities. Pertamina will conduct drilling at 28 exploration wells and 129 development wells, carry out the re-work of 31 wells, and run 5,000 well maintenance jobs.
Some work is underway, such as development drilling, reactivation of wells, and others.
According to Adiatma, from the 2017 production increase data, the largest production contribution comes from the oil and gas blocks overseas managed by Pertamina International E & P (PIEP). Pertamina, which has oil and gas blocks in 12 countries, is able to increase its production to 152 thousand BOEPD or increase 28.81 percent from the previous year 118 BOEPD.
Details of oil and gas production abroad by 152 thousand BOEPD consisting of oil of 104 thousand BOEPD and gas 291 mmscfd. A very significant increase in production trend, due to oil and gas production in the first half of 2016 for oil 84 thousand BOEPD and 197 mmscfd of gas.
Significant increase in production, derived from the production of Maurel & Prom by the end of 2016 successfully acquired Pertamina by 72.65 percent. The oil and gas company from France holds oil and gas blocks in Gabon, Nigeria, Tanzania, Namibia, Colombia, Canada, Myanmar, Italy and other countries. The main assets have been produced in Gabon, Nigeria and Tanzania. Production of Maurel & Prom is targeted at 30 thousand BOEPD.
Supported by Algeria and Iraq Production, Pertamina's overseas oil and gas production is the mainstay to pursue oil and gas production target of 1.9 million BOEPD in 2025. Overseas block is targeted to contribute 650 thousand BOEPD or one third of Pertamina's total production.
Apart from overseas blocks, Pertamina's production increase is also supported by domestic production, especially from the Offshore North West Java (ONWJ) block and Cepu Block. "ONWJ is now fully owned by Pertamina after the renewal of Pertamina's 100% PI term. Cepu Block is also a mainstay of Pertamina for 2017 production," said Adiatma.