Message Sarmuji to Chairman of the MPR, If Want to Build Image, Do It Well
By : Ridwan And Aldo Bella Putra | Sunday, January 21 2018 - 14:00 IWST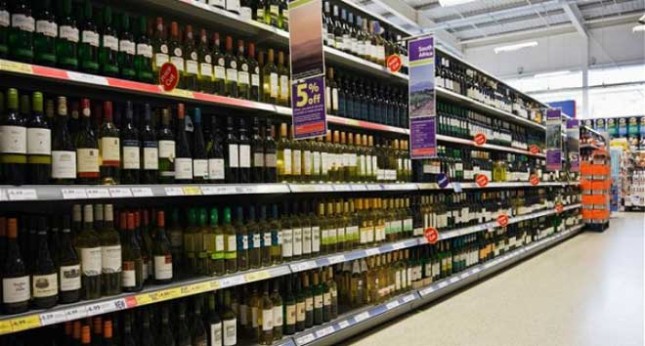 Ilustrasi Penjualan Minuman Beralkohol di Minimarket
INDUSTRY.co.id - Jakarta - Statement by the Chairman of MPR Zulkifli Hasan affirmed that at least eight factions in the Parliament have agreed on the sale of liquor (liquor) freely in stalls. Although, he did not specifying the eight factions in question.
According to him, about this Miras we must reject firmly. Already eight (fractions) agreed, hopefully changed. Zulkifli speaks in a forum at the University of Muhammadiyah Surabaya on Saturday (20/1).
Responding to the statement of Zulkifli, a member of the Special Committee on Draft Bill on Drinking Alcohol (Draft Minol) from Golkar Fraction M. Sarmuji refuted it. According to him, the statement submitted Mr. Zulkifli not true alias alias inconsequential.
"None of the factions agree that alcohol is sold in the stalls," said Sarmuji in Jakarta, Sunday (21/01).
According to him, the Minol ban bill included in the Priority Priority Bill since 2015 is the House initiative bill. That means the whole faction agrees the proposal to be a bill.
Sarmuji explained, in the discussion both at the hearing of public hearings (RDPU) with stakeholders and with the government, the debate whether the ban or control or limitations.
"This is given in certain cultures alcoholic beverages become part of traditional ceremonies, or other reasons for the interests of foreign tourists while visiting in places of tourism," he said.
Furthermore, Sarmuji said, the proposed Minimal Ban Bill did not originally belong to the PAN fraction, but from other members of the faction.
"We recommend Mr. Zulkifli if you want to build the image done in a good way," he concluded.