Interest in Large Companies, Gross Split Schemes Assessed More Interesting to Investors
By : Hariyanto And Aldo Bella Putra | Thursday, February 01 2018 - 19:00 IWST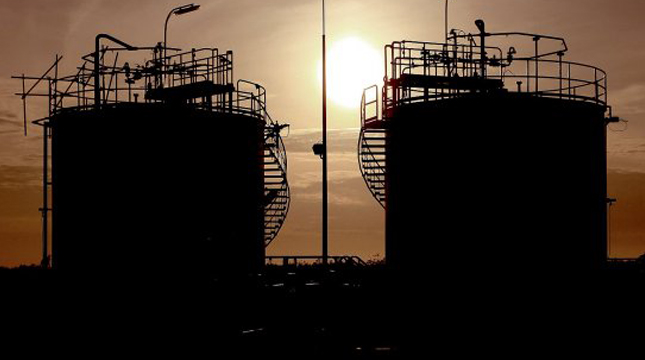 Migas Ilustrasi
INDUSTRY.co.id - Jakarta - Announcement of Working Area Auction (WK) Conventional Oil and Gas Year 2017 has proved Gross Split scheme increasingly attract investors. This is marked by the participation of large companies in the management of upstream oil and gas with Gross Split scheme.
"I reiterate that this is what wins with the Gross Split scheme of big companies, not small companies, which take these blocks of companies that really want to invest and have those three things, finance, technically and legally okay," said Arcandra on event Winners Announcement of the Conventional WK Offering of Oil and Gas at Ministry of Energy and Mineral Resources, Wednesday (31/1/2018).
Implementation of Gross Split scheme for large companies in upstream oil and gas will facilitate the business so as to make management efficiency.
"Our position is now promoting Gross Split instead of others, Gross Split will make ease of doing business better and we talk about efficiency and effectiveness with Gross Split," he said.
Furthermore, Arcandra also expressed his appreciation for the auction time process faster than usual. "Usually it takes two, three, four to six months, for this auction I target one month after closing we announced the winner," said Aracandra.
In addition, as long as the WK offerings are done transparently. "The process is all transparent, there is a judgment on why he won, all of these processes can be accepted by all parties," he said.
As is known, the Government announced 5 companies winning auction Conventional WK Phase I of 2017. Total investment value of USD 23.5 million and signature bonus of USD 3.5 million.
The five companies are Mubadala Petroleum (SE Asia) Ltd with Andaman I working area, Premier Oil Far East Ltd Consortium, Kriss Energy (Andaman II) BV, Mubadala Petroleum (Andaman II JSA) Ltd with Andaman II work area, PT Tansri Madjid Energy with the work area of ​​Merak-Lampung and PT. Saka Energi Sepinggan with work area of ​​Pekawai and West Yamdena.
The auction was extended to four times since the end of May 2017 pending approval of Government Regulation (PP) related to the Gross Split Taxation issued at the end of December 2017 (PP No. 53/2017).