Surveys Shows 3 of 10 Best Universities in Asia Pacific Come From Australia
By : Ridwan And Aldi Firhand. A | Wednesday, February 07 2018 - 21:00 IWST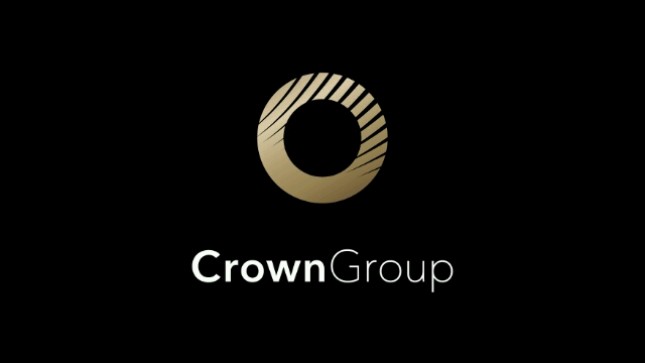 Crown Group
INDUSTRY.co.id - Jakarta, Crown Group, Sydney-based developers and award-winners focusing on mixed and hotel development, is back to sharing the latest information on the Asia Pacific University Best list for 2017.
Times Higher Education has launched its first Asia Pacific University Ranking for 2017 that illustrates the growing power in the region's higher education sector.
The Asia-Pacific University Rank of 2017 has successfully analyzed universities in 38 countries in East Asia, Southeast Asia and Oceania. The overall ranking features over 200 universities from 13 different countries.
Japan is the most representative country with 69 universities, followed by China in second place with 52 universities. Other countries that have a strong presence in the rankings are Australia 35 universities, Taiwan 26 universities, South Korea 25 Universities and Thailand 9 Universities.
Simon Marginson, Director of the Center for Higher Education at the UCL Institute of Education, points out that this region is already larger than Europe and the UK in terms of student numbers and research expenses.
"And someday it will be as important as the US and Canada, the prediction is simple. The Asia Pacific region is the most dynamic in the world of higher education," said Marginson.
In the meantime, he continued, the annual rank of The Version University and the rankings of Asian Universities gives us a clear insight for the region. "We believe that it is time to focus more sharply on this unique and exciting part of the world," he said.
Meanwhile, Ian Jacobs, President and Vice-Chancellor of Sydney-based University of New South Wales, said the global tectonic plates of higher education are shifting.
"It seems that East and Southeast Asia, combined with the traditional strengths of Australia and New Zealand, are ready to accept this key advantage," Ian added.
As stated in the pages Indonesia.embassy.gov.au, Australia has been a top learning destination for Indonesians in the last ten years, with a ratio of one in four students studying at an overseas university, choosing Australia.
Registration from Indonesia to all Australian educational institutions to vocational training centers reaches more than 20,000 by June of 2017 as more and more Indonesian families recognize that Australia is closer, affordable and secure, and has world-class universities.
In response, Indonesia Head of Sales Crown Group, Elis Sumarto, said that the new data is a very strong statement saying that Australia is not only Save Heaven for property investment, but also an education hub in the Asian Region.
"Australia has been a major educational institution destination for the last few decades in the region, and this latest survey reinforces Australia's position as one of the best Education Hubs in Asia Pacific," Elis said in a statement in Jakarta (6/1/2018).
He said that compared to other countries in the same region, Australia may have advantages that other countries do not have, that is, as an investment destination for property and education centers.
"Nowadays there has been a shift in the age of the buyer type of our products where more and more types of investors are under 40 years old, with a percentage of over 40% and still growing, they are still active to continue their education or have thought to invest long term if their children continue to study abroad, "said Elis.
The new list also shows that Melbourne and Sydney no longer dominate the list of the best universities in Australia. There are other cities in the country that have excellent educational institutions, and they are catching up quickly.
"And this is very important for us as developers because it gives us many options to expand and develop our projects in the future," he said.
According to him, this is why we are always developing residential projects near these educational institutions, knowing the needs of the community and our buyers to have easy access to these universities.
"In 2018, Crown Group will launch its newest mixed-use development project at Eastlakes, Sydney and its first high-rise project in Melbourne," Elis concluded.