Kontras: Throughout 2017 There Are 75 Religion Violence
By : Herry Barus And Aldi Firhand. A | Tuesday, February 13 2018 - 08:48 IWST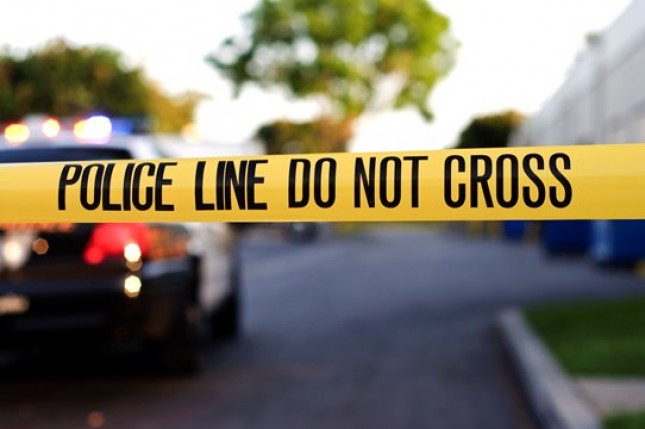 Police Line
INDUSTRY.co.id - Jakarta - The Commission for Missing Persons and Victims of Violence (Kontras) expects residents not to be hooked by various incidents of violence and persecution against various religious leaders who occurred in some places.
"We hope that the community will not be hooked by a series of violent and persecution events," said Kontras Workers Coordinator Yati Andriyani in a written statement in Jakarta on Monday (12/2/2018)
According to her, throughout 2017, Kontras recorded 75 violent incidents of religious dimension and belief.
She expressed her concern that the events of assault, violence, intimidation and persecution have the potential to occur throughout the year.
Moreover, she continued, 2018 is a political year where as many as 171 provinces and districts / cities in Indonesia will hold elections simultaneously.
"Therefore, the disclosure of the above cases and violence, including violence against religious figures above should not only be seen separately on a case by case basis, the political dimension ahead of the 2018 election and 2019 election should be a consideration in revealing the case," Yati said.
To that end, Kontras urges all relevant governmental elements to take preventive measures of widespread action and further effects, and to investigate cases systematically, motives and to reveal the mastermind behind these events.
Yati also urges National Committee of Human Rights , Bawaslu and the police to take firm measures against individuals, groups or political parties that use SARA issues or take advantage of the SARA issue for elections in 2018.
Separately, Minister of Religious Affairs Lukman Hakim Saifuddin asked the public to believe in handling cases of violence against religious leaders to the legal apparatus.
"I, as the Minister of Manpower, hoped that the public should give full attention to the law enforcement officers to thoroughly investigate so that they do not have to play their own judges and be provoked to take action," said Lukman at the Presidential Palace Complex in Jakarta on Monday.
Religion Minister mention the incident that happened to a number of religious leaders let alone happen in the house of worship is a violence that can not be justified for any reason whatsoever.
Secondly, he hopes that the violent incident in Sleman DI Yogyakarta will make the law enforcement officers more serious about revealing the motives behind the incident.
"It is not enough just to provide information that this is done by an insane person, a lost person of memory, need a clearer disclosure of what the motive behind this event so that people are no longer triggered or potentially suspect that this is something that is engineered," he said.
Asked if it would be necessary to install "CCTV" in the house of worship and give guards to religious leaders, Lukman said it was part of efforts to improve security and vigilance.
Lukman also said that all must have a high awareness that Indonesia is a religious nation so that all activity can not be separated with religious elements.