The Government Do not Get Swallowed With World Oil Price Fluctuations
By : Hariyanto And Aldo Bella Putra | Tuesday, February 27 2018 - 17:00 IWST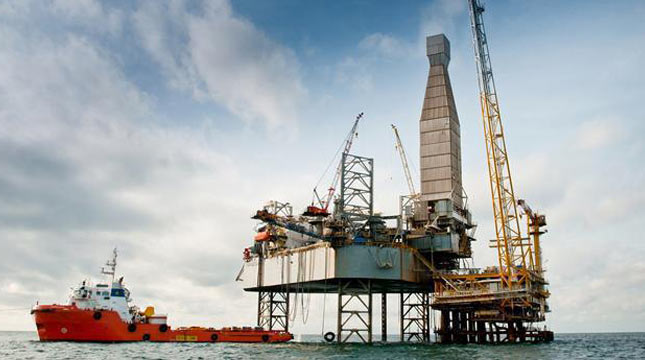 Ilustrasi Migas (ist)
INDUSTRY.co.id - Jakarta - The government is not expected to be affected by the fluctuation of world oil price but it is really necessary to implement the right mitigation measures so that the existing price level will not burden the public.
"The government has been lulled by the low world oil price, ironically, on the basis of that energy subsidies are mostly allocated to the non-energy sector, such as infrastructure," said House Commission VII member Rofi Munawar in a release on Monday (26/2/2018).
According to Rofi, the rise in non-subsidized fuel prices occurs because the government's mitigation of the International Crude Price (ICP) increase is not optimal.
He argues, should the national oil lifting production trends continue to decline and public consumption is higher, there should be a breakthrough step.
Rofi also warned that various parties have warned of the potential increase in world oil prices are heard, among others from the technical side to non- technical such as geopolitical conditions in the Middle East region which tends to continue to heat up.
To that end, he added, the government should formulate the right formula and strategy of every increase in the number of developing ICP, and effectively increases the national oil and gas production.
He stated that the increase in non-subsidized fuel prices indicates weak instruments and lack of a good breakthrough in stemming liberalization in the oil and gas sector.
Previously, PT Pertamina (Persero) released the latest fuel price list by listing price increases in the majority of nonsubsidized (Pertamax, Pertamax Turbo, Pertamina Dex and Dexlite).
Based on Antara's observation in Jakarta on Sunday (25/2), on Pertamina's official website, in the price table, Pertamax fuel per liter in Jakarta rises from Rp8,600 to Rp 8,900 while Pertamax Turbo went up from Rp9.600 to Rp10.100.
Then, for the price list of Pertamina Dex in the official table, up from the previous Rp9.250 per liter to Rp 10,000. As for Dexlite up from previous RP 7,500 to Rp 8,100.
However, for the type of fuel Pertalite, Premium and Solar did not change the price. The data was launched on February 24, 2018, last. The data contain prices from the Provinces of Nanggroe Aceh Darussalam to Papua. (tar)