Half-Day Rest, Joint Stock Price Index Lifted to Position 6.566
By : Abraham Sihombing And Aldo Bella Putra | Tuesday, February 27 2018 - 22:00 IWST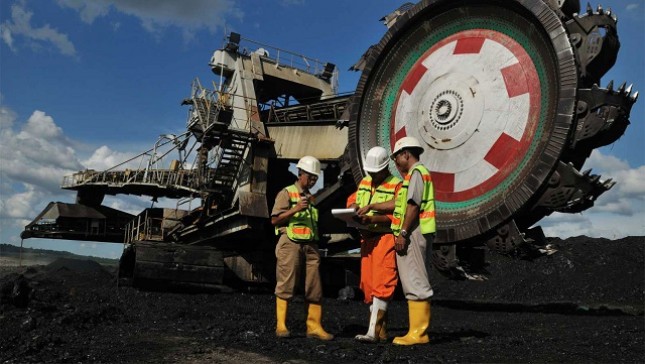 Ilustrasi Tambang Batu Bara PT Bukit Asam Tbk
INDUSTRY.co.id - Jakarta - The Jakarta Composite Stock Price Index (IDX) closed at 6,566 in the first trading session on Tuesday (27/02/18), up 0.18% or 11 points compared to the previous day's trading position at 6,554.
A total of 179 stocks rose in price, 163 shares fell, 130 stagnant shares and 143 shares were not transacted at all. JCI in the first session of trading today moved in the range 6,565-6,591.
The total value of transactions in all BEI market segments stood at Rp4.2 trillion. It consists of value in the Regular Market of Rp3.46 trillion, in Negotiated Market worth Rp732.17 billion and in the Cash Market of Rp4.25 million.
Total trading volume totaled 105.11 million lots of shares, resulting from 227,780 transactions. Foreign investors booked net purchases of Rp204.66 billion with a purchase volume of 31.27 million lots.
Six of the nine sectoral indices of BEI are green. Index of property sector experienced the highest increase, that is equal to 0,78% or 4,18 points to position 537. Then followed by index of consumer sector and index of miscellaneous industry sector which each lifted 0,58% and 0,55%.
LQ45 stocks that experienced price increases and became top gainers were ANTM whose price rose by 5% or Rp45 to Rp945 per unit, MYRX whose price increased by 3.29% or Rp5 to Rp157 per unit and SMGR which was raised by 2.7% or Rp300 to Rp11,400 per unit.
LQ45 stocks that became top losers were LPPF whose price decreased by 2.77% or Rp275 to Rp9,650 per unit, PTBA whose price was reduced by 2.16% or Rp70 to Rp3,170 per unit and BMTR whose price decreased by 1, 6% or Rp10 to Rp615 per unit. (Abraham Sihombing)