July Inflation Influenced by Education Tariff Increase
By : Aldo Bella Putra | Tuesday, August 01 2017 - 13:35 IWST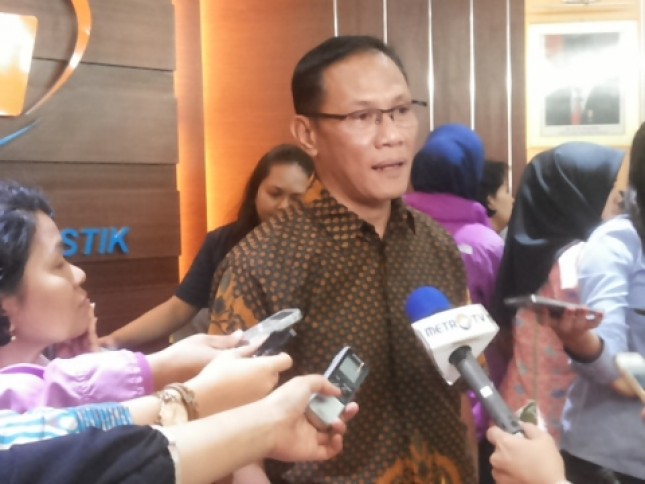 5166
INDUSTRY.co.id - Jakarta- Central Bureau of Statistics (BPS) noted that the increase of food price and education cost became the main cause of the inflation rate in July 2017 of 0.22 percent.
"Inflation in July is more affected by core inflation, namely the increase in the price of finished food and education costs," said BPS Head Suhariyanto in a press conference in Jakarta on Tuesday (1/8/2017).
Suhariyanto said the core inflation component in this period contributed 0.26 percent inflation, followed by volatile food 0.17 percent and administrated prices 0.07 percent.
"The effect of 'administered prices' is no longer there, because there is no longer any adjustment of the basic electricity tariff rates that were last felt in June for 'volatile food' is also fluctuating thinly," he said.
He explains, from the expenditure group, the biggest inflation in July 2017 occurred in the education, recreation and sports group that is 0.62 percent, due to the new school year.
"Inflation occurs because of the new school year, mainly influenced by the tuition of elementary school, high school tuition and study tuition rates that contributed to inflation respectively 0.01 percent," said Suhariyanto.
Other inflation was affected by the finished food, beverage, cigarette and tobacco group by 0.57 percent, due to rising commodity prices such as noodles, rice with side dishes, sweet coffee and filter clove cigarettes.
Foodstuffs contributed to inflation by 0.21 percent as some commodities still experienced price increases such as fresh fish, eggs, vegetable tomatoes, onions, long beans and oranges.
"However, there are commodities that contribute to deflation such as garlic by 0.07 percent, 0.02 percent of chicken meat and rice and red chili each 0.01 percent," added Suhariyanto.
Other groups contributing to inflation were the health group of 0.15 percent and the housing, water, electricity, gas and fuel and clothing groups by 0.06 percent.
However, the transportation, communication and financial services group during this period contributed to deflation and reduced inflation by 0.08 percent.
"The deflation occurred due to the decrease of inter-city and railway transportation tariffs after Idul Fitri, but air freight rates still contributed to inflation of 0.04 percent," said Suhariyanto.
With inflation in July 2017 at 0.22 percent, the inflation rate for calendar year of January-July 2017 was recorded at 2.6 percent and year-on-year inflation (yoy) of 3.88 percent.
Out of 82 IHK cities, 59 cities experienced inflation and 23 cities contributed to deflation. The highest inflation occurred in Bau-Bau at 2.44 percent and the lowest in Meulaboh by 0.01 percent.
Meanwhile, the highest deflation in this period occurred in Merauke at 1.5 percent and the lowest in Metro and Probolinggo respectively by 0.07 percent.