PLN Adds 17 New Diesel Engines with 17 Thousand kW Capacity in Riau Islands
By : Hariyanto And Aldo Bella Putra | Saturday, March 03 2018 - 21:00 IWST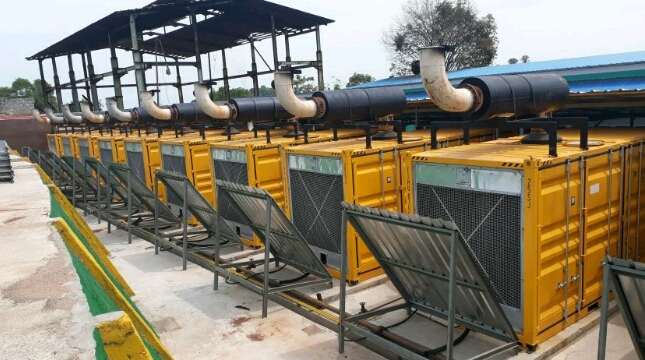 Ilustrasi PLTD (ist)
INDUSTRY.co.id - Riau Islands - PLN has just operated 17 new diesel engines with a total capacity of 17,000 kilo Watt (kW) for Diesel Power Plant in Bukit Carok, Karimun District, Riau Islands. The first operation was conducted by Regional Business Director of Sumatra Wiluyo Kusdwiharto along with Riau Islands Governor Nurdin Basirun on Friday (2/3/2018).
The addition of seventeen machines each with a capacity of 1,000 kW (equivalent to 1 Mega Watt) will increase the capacity of Karimun Island's capable power to 42,000 kW. With a peak load of 25,500 KW, then there is a power reserve of 16,500 KW. This will certainly add to the reliability of the electrical system in Tanjung Balai Karimun.
Wiluyo hopes, the presence of new machines in Bukit Carok PLTD can accelerate government programs. For example, encourage the development of marine and fishery integrated centers on the islands that is currently proclaimed Ministry of Marine Affairs and Fisheries. Infrastructures supporting them are cold storage and oven. Thus, local fishermen can manage the catch more efficiently.
Not only that, the industrial area can feel the benefits. The guarantee of power supply will develop the shipbuilding, granite, hospitality and other industries that have been widely operated in Karimun.
"In line with PLN's motto, Electricity for a Better Life", we hope that the quality of education and health will not escalate," said Wiluyo.
The electricity in Tanjung Balai Island Karimun was initially managed by the Regional Government (Pemda) by relying on the PLTD. In 1983, Pemda Karimun handed over the management of electricity to PLN. In 1989, the planned PLTD was built with a capacity of 4 x 2.5 MW. Preparation and construction took almost two years. Then on May 15, 1991, the Bukit Carok power station was operated for the first time.
Along with the increasing of population and industry growth, and the increasing of people need for electricity, PLN is gradually seeking the addition of power plant and planning the construction of new plant. The addition of this diesel engine itself is one of the development programs of PLTD Spread in Riau Islands.
"Thanks to PLN who has been paying attention to electricity in Karimun District, because the availability of electricity supply is a mandatory requirement to be completed," said Nurdin.
Next to other islands in Karimun District, PLN will still add diesel engines with a total capacity of 2200 kW. This machine will be placed on Durai Island (1,000 kW), Alai Island (200 kW), Buru Island (500 kW), Sugi Bawah Island (300 kW) and 200 kW Kericik Island.