Indonesia Automotive Products Export Opportunities to Vietnam Back Open
By : Hariyanto And Aldi Firhand. A | Saturday, March 03 2018 - 21:35 IWST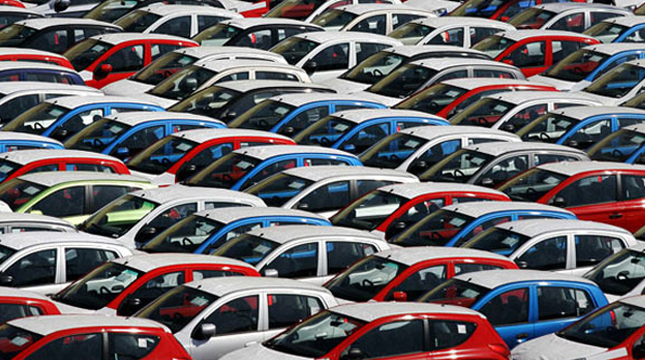 Motor Vehicle Industry (economics)
INDUSTRY.co.id - Jakarta - The opportunity to export Indonesian automotive products to Vietnam is open once the government has agreed to change the Vehicle Type Approval or VTA certificate.
This is because Vietnam imposed special conditions on the import of Completely Build Up (CBU) motor vehicles. Where, exports of Indonesian automotive products in the form of CBU-type motor vehicles to Vietnam until March 2018, stalled. Because, the Government of Vietnam which imposed two new regulations related to import of motor vehicles.
"The Indonesian government will immediately submit changes to the VTA certificate to the Government of Vietnam to get a response on the first occasion," said Director General of Foreign Trade at the Ministry of Trade Oke Nurwan, in a written statement received at Jakarta, Friday (2/3/2018).
The two regulations are Prime Minister Decree No. 116/2017 (Decree on Requirements for Manufacturing, Assembly and Import of Motor Vehicle and Trade in Motor Vehicle Warranty and Maintenance Services), and Circular No. 03/2018 (regulation on the checking on imported automobiles for technical safety and environmental protection in line with the Decree No. 116/2017 / ND-CP).
To open the export deadlock, the Indonesian government sent a delegation conducting a series of technical consultations with the Vietnamese Government and the Vietnam motor vehicle association. The Indonesian delegation consists of representatives of the Ministry of Trade, Ministry of Transportation, Ministry of Industry, and GAIKINDO.
The Indonesian delegation held separate meetings with Deputy Minister of Industry and Trade Tran Quoc Kanh, Vice Chairman of the Government / Prime Minister Office Nguyen Cao Luc, Deputy Minister of Transport Le Dinh Tho, and Chairman of the Vietnam Automobile Manufacturers Association (VAMA) Toru Konishita.
"Indonesia has also sent an example of VTA to the Vietnamese authorities in order to obtain confirmation of the acceptance of the VTA in accordance with Decree 116 and Circular 03," Oke said.
In response, Deputy Minister Le Dinh Tho said that basically the VTA owned by Indonesia has been positively received by Vietnam. However, it still needs some additional information related to data elements as regulated in Vietnam Government regulation.
Meanwhile, VAMA Chairman Toru Konishita said that VTA Indonesia already covers the things set forth in Vietnam Government regulations. VAMA expects delivery of vehicles from Indonesia to return to normal.
Vietnam Register, a government agency tasked with overseeing the safety aspects of transportation equipment, clarifies that the inspection of samples of vehicles entering Vietnam is randomly assigned to each ship entering the country.
Testing in the form of emission test and safety test conducted in accordance with government regulations. However, the government will continue to observe the implementation of the policy. The Government of Indonesia is ready to re-consult Vietnam's policy of inspecting every automotive product shipments if it is considered burdensome to Indonesian exporters.
"The Ministry of Commerce is committed to continuously guarding the export of Indonesian automotive products to Vietnam so that the total trade target of Indonesia-Vietnam of 10 billion US dollars in 2020 can be realized," said Oke.
On the same occasion, Director of Trade Security Pradnyawati said the results of this consultation will be followed up immediately so that the export of Indonesian automotive products to Vietnam can be done immediately.
"The step forward has been reached in technical consultation with Vietnam's Ministry of Transportation, which will be followed up by the Indonesian Ministry of Transportation by no later than the second week of March 2018. Exports of automotive products to the Vietnamese market are expected to reopen," Pradnyawati said.
Recorded, based on statistical data of the Government of Vietnam, throughout 2017 Vietnam imported CBU type passenger cars from Indonesia as much as 38,832 units with a value of US $ 718 million. Imports in 2017 reached its peak in January with a total of 6,345 units and a value of US $ 123.4 million.
The import of CBU type passenger cars from Indonesia dropped dramatically after the Decree 116/2017 was issued. As a result, Indonesian CBU-type passenger cars imported by Vietnam reached the lowest point of 592 units valued at US $ 10.9 million in November 2017. (tar)