Three Australians Died as a Listeria Melon Outbreak Contaminated
By : Herry Barus And Aldo Bella Putra | Monday, March 05 2018 - 17:00 IWST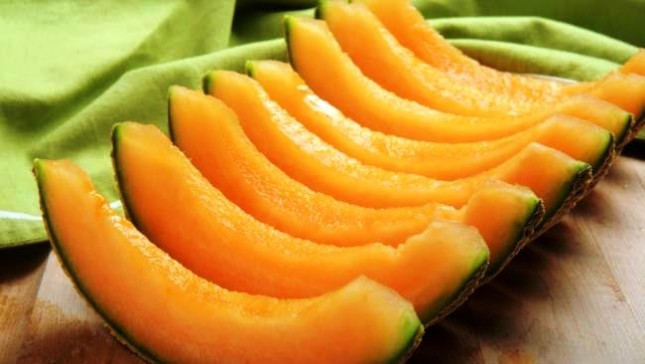 Rock melon Australia (Foto Dok Industry.co.id)
INDUSTRY.co.id - Sydney - Three people were killed and 12 others fell ill in a national listeria outbreak linked to contaminated melon fruit, and more cases are expected to emerge, according to Australian health officials.
The epidemic was linked to melons, from a farmer in eastern New South Wales State, the country's food authority said on its website. The fruit production company, which has not been named in the report, has suspended activities and is conducting an investigation.
NSW Health said on Friday that 15 victims were classified as elderly and scattered across the country, from Victoria to Tasmania.
"We can confirm that 13 out of 15 cases consume melons before they get sick," said Vicky Sheppeard, director of infectious diseases for NSW Health, in a statement to the media. "People susceptible to listeriosis should discard the melons purchased before March 1," he explained as quoted by Antara.
The health authorities have assured the public that all the contaminated melons have been removed from supermarket shelves.
Further cases are expected to appear because symptoms of the disease may take up to six weeks to appear after a person has consumed contaminated products. NSW Health advises consumers to go to a doctor if they experience symptoms.
The disease causes flu-like symptoms and can cause nausea, diarrhea, infection of the bloodstream and brain. Listeria bacteria do not cause disease in most people, but can lead to illness and death for those who have weaker immunities such as parents, newborns and pregnant women.
The bacteria are found in soil, water and vegetation and can contaminate food anywhere during the production process from harvest to serving.
Foods that may pose a risk of listeriosis include melon cuts, cold salads, raw seafood and smoked salmon, unpasteurized dairy products, sprouts and raw mushrooms, according to the New South Wales Food Authority.
Listeria rarely appears in Australia, but the deadly plague in South Africa has killed more than 170 people since January last year, according to the National Infectious Diseases Institute last month.