Encourage the Spirit of Investment, Tokopedia Cooperates with Bareksa to Provide an Online Fund
By : Dina Astria And Aldo Bella Putra | Tuesday, March 06 2018 - 16:00 IWST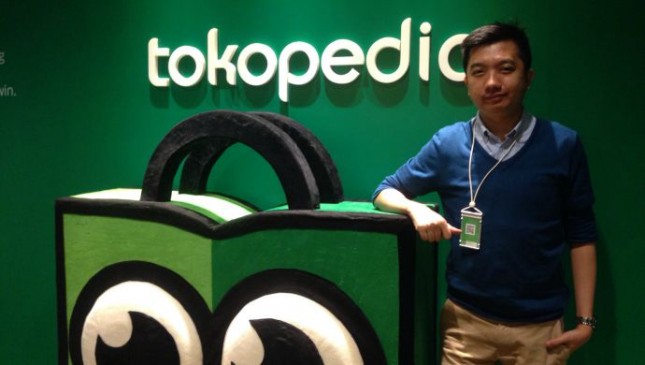 CEO dan Co-Founder Tokopedia William Tanuwijaya (Foto Ist)
INDUSTRY.co.id - Jakarta - PT Tokopedia (Tokopedia), the largest marketplace company in Indonesia, announced a partnership with online barn market marketplace PT Bareksa Portal Investasi (Bareksa) in providing online mutual fund purchase facility, which aims to facilitate people's access to invest.
Through this partnership, people can now buy Syailendra Money Market mutual funds in the Bareksa mutual fund marketplace through the Tokopedia platform. The product has a potential gain of 6-7 percent per year. This mutual fund product can also be availed at any time and can be directly liquid in the same day as a savings product. The balance of mutual funds in TokoCash can also be used to shop for products in Tokopedia.
Melissa Siska Juminto, Managing Director of Tokopedia explains that the presence of online mutual funds in Tokopedia aims to encourage people's enthusiasm to invest. "The willingness and ability to invest becomes an important stage in improving the inclusion of people's finances. With the ease and convenience offered, Tokopedia hopes Toppers (Tokopedia users, Ed.) Will be more moved to start and grow their investments through online mutual funds in Tokopedia. This is a form of Tokopedia support in supporting the development of digital innovation-based innovation. "
President Director of PT Bareksa Portal Investasi, Ady F Pangerang, said that cooperation with Tokopedia is the first in 2018 for Bareksa to further expand market penetration and digital innovation development, especially in the e-commerce industry."We welcome this strategic partnership with Tokopedia. Because Bareksa again the opportunity to further expand its marketing, especially in the development of innovation of the digital world and e-commerce," said Ady.
Based on data from the Financial Services Authority, the performance of the mutual fund industry over the past year has been quite brilliant. The number of mutual funds last year rose to 1,777 products compared to 2016 of 1,425 products. The net asset value (NAV) of the mutual fund industry in 2017 also surged 35 percent to Rp 457.5 trillion from Rp 338.7 trillion in 2016.
Unlike the number of units of participation (UP) in circulation throughout 2017 recorded 324.2 billion, or up 35 percent from 2016 as much as 240.2 billion. The subscription value rose 10 percent to Rp 386.5 trillion in 2017.
OJK data said the number of conventional money market funds as per December 29, 2017 as much as 132 products or up 19 percent from 2016. NAB conventional mutual funds last year stood at Rp 49.8 trillion or jumped 74.5 percent compared to 2016. No different number of mutual funds Syariah money market funds also jumped 73 percent to 26 products and NAB rocketed 80 percent to Rp 2.05 trillion.
"Growth in managed funds in money market funds is the largest compared to other types of mutual funds. This reinforces the pattern of savings of people who began to choose money market mutual funds as an alternative investment anticipate deposit interest decrease," added Ady.