World Oil Price Weakens, ICP Down to US $ 3.98 per Barrel In March 2018
By : Hariyanto And Aldo Bella Putra | Thursday, March 08 2018 - 19:00 IWST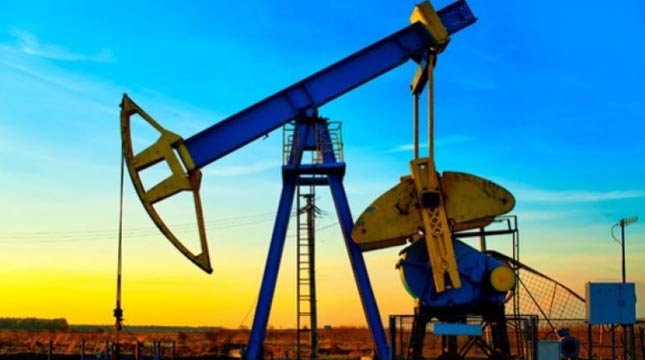 Kilang Minyak (Ilustrasi)
INDUSTRY.co.id - Jakarta - The price of Indonesian crude oil (ICP) in February 2018 moved down compared to January 2018. The ICP average is decreased by US $ 3.98 per barrel to US $ 61.61 per barrel from US $ 65.59 per barrel in January 2017.
Ministry of Energy and Mineral Resources (ESDM) noted that the average decline in crude oil prices following the average price of crude oil in international market in February 2018 compared to January 2018.
The following ICP prices are decreasing:
Dated Brent from US $ 69.18 per barrel to US $ 65.19 per barrel (down US $ 3.99 per barrel).
Brent (ICE) from US $ 69.08 per barrel to US $ 65.73 per barrel (down US $ 3.35 per barrel).
WTI (Nymex) from US $ 63.67 per barrel to US $ 62.18 per barrel (down US $ 1.49 per barrel).
OPEC basket from US $ 66.88 per barrel to US $ 62.18 per barrel (down US $ 3.40 per barrel).
The decline in world oil prices is influenced by the publication of the Organization of the Petroleum Exporting Countries (OPEC) which indicates a global oil supply increase of 0.35 million barrels per day to an average of 97.66 million barrels per day in January 2018.
The International Energy Agency (IEA) and the US Energy Information Administration (EIA) also recorded an average increase in annual crude oil production in the US until February 2018 to reach the highest level since 1970 of 10.6 million barrels per day, and potentially close to production Russia and is expected to exceed Saudi Arabia's production by the end of 2018.
Another factor of this decline is due to the strengthening of the US Dollar exchange rate due to the instability of the capital market as well as speculation that the US central bank will raise interest rates due to increased bond profits.
As for the Asia Pacific region, crude oil price declines were also affected by falling demand for crude oil in Japan compared with demand in the same period of the previous year due to the use of alternative energy sources for power generation during the winter.
Increased consumer tax control of independent refineries in China also forced refineries to reduce their consumption of crude oil.
Until now, world crude oil price for April-May delivery still fluctuate, in the range of US $ 60 to US $ 66 per barrel.
At the close of March 6, 2018 Brent (ICE) for May delivery showed US $ 65.79 per barrel, while WTI (Nymex) for April delivery traded at $ 62.32 a barrel and April delivery at $ 62.45 a barrel.