Prohibition of Wearing the Necromis on Campus Considered Arogan Action
By : Herry Barus And Aldo Bella Putra | Saturday, March 10 2018 - 16:00 IWST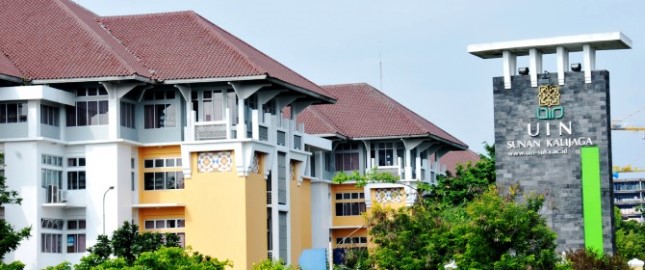 Universitas Islam Negeri (UIN) Sunan Kalijaga Yogyakarta (Foto Dok Industry.co.id)
INDUSTRY.co.id - Jakarta - The ban on wearing veils and veils applied by an educational institution in Indonesia has recently been considered an arrogant and violation of human rights.
"In response to UIN Rector Sunan Kalijaga Yogyakarta's decision on the veiled ban for female students, it is a very arrogant policy to have deprived women of their right to dress," said Arif Executive Director of AHY Institute Islamic Institute in Jakarta on Friday (9/3) / 2018).
He regrets that tight and minimal clothing as long as it is considered to meet the norms of politeness tend to be more permissible to be considered not to have the threat of radicalism.
Whereas the limitation of norms of decency is also considered Arif is not standardized and unclear.
According to him, if the prohibition of wearing a veil is related to the reason for the fear of anti-NKRI movement it tends to be a different matter.
"If veiled students are considered to be exclusive, anti-NKRI or anti-Pancasila is indicated, of course this is a different part, the task of the campus should be guidance and understanding of nationalism, not by robbing women's rights in dressing," said alumnus UIN Syarif Hidayatullah Jakarta .
He asserted there is no standard rules in Indonesia are entitled to regulate the way of dressing its citizens.
"Even from the side of anthropological studies of the veil it has existed for a long time, even orthodox Jews still wear to this day," he said.
Arif believes wearing the veil (and also the hijab) is not just Middle Eastern or Arab culture.
Some believe that the teachings of Islam require women to close aurat, so Muslim women choose hijab including the veil to follow the teachings of his religion. (Ant)