PLN Is Ready to Fulfill Electricity Supply for Industry and Tourism in Bintan
By : Hariyanto And Aldo Bella Putra | Monday, March 12 2018 - 18:00 IWST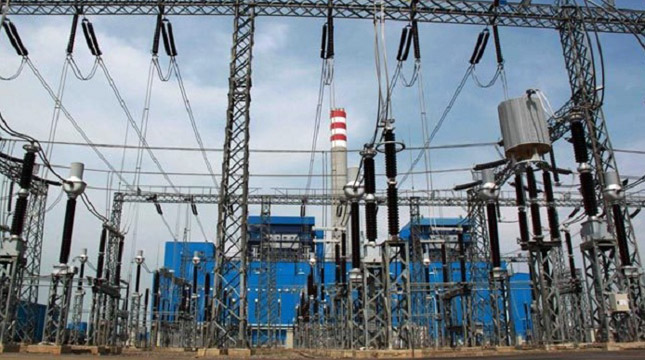 Pembangkit Listrik di Indonesia
INDUSTRY.co.id - Tanjung Pinang - PLN is ready to supply electricity to meet the needs of industry and tourism in Bintan, Riau Islands. The need for this area reaches 160 Mega Volt Ampere (MVA) by relocating the plant and building the transmission along with a new substation.
The readiness of PLN's electricity supply is receiving attention from the Director General of Electricity of the Ministry of Energy and Mineral Resources (ESDM) Andy Noorsaman Someng during a working visit to the 9 megawatts (MW) gas fired gas fired plant (PLTMG) of Teluk Sasah on Friday, (9/3/2018).
Andy ensures that the plant in Sasah Bay has been completed COD in October 2017 but until now has not been operated by PLN to melistriki industrial area in Lobam, Bintan.
"The delay in the operation of the PLTMG is caused by the license to fly the CNG fuel barge from Batam has not been given from the relevant agencies, so PLN suffered a loss of 15 billion and Lobam industrial customers can not be served temporarily," said Andy.
Andy also wants that this problem must be addressed so as not to disrupt investment in the industrial sector, especially in Lobam, Bintan regency.
"We also want to ensure the synergy between agencies, both gas suppliers, local government, marine transportation agencies, port managers and PLN, so the commitment to support the growth of the industry in Bintan Island and to realize Bintan is increasingly clear," explained Andy.
Meanwhile, PLN Regional Director of Sumatra Wiluyo Kusdwiharto who participated in the visit of the Director General of Electricity revealed that the electricity condition in Bintan is very safe even PLN is ready to supply electricity of 160 MVA.
"PLN has signed a memorandum of understanding with investor of PT Bintan Resort Cakrawala (BRC) with power 120 MVA and PT Bintan Inti Industrial Estate (BIIE) with power 40 MVA on November 24, 2017. We support investment in industrial area and tourism progressively improved. Bintan can be a tourist destination and investment now and in the future," explains Wiluyo.
Wiluyo explained that in addition to operating the PLTMG in Sasah Bay, to meet the needs of electricity industry and tourism reaching 160 MVA, PLN has built a 150 kV (kilo Volt) and 150 kV (GI) transmission in Lagoi along 20 kilometers of route (kmr) Parent 150 kV Sri Bintan.
Furthermore, PLN will add power capacity at the King Air Master Substation from 60 MVA to 120 MV which is planned to be completed by the end of June 2018. Then gradually the capacity of the main substation of Parent of Sri Bintan and Kijang Individual Substation of 30 MV will be added to 60 MVA which is expected finished late 2018.
Meanwhile, to meet the electricity in the island of Bintan plan in 2019 will dibamgun 30-megawatt power-powered gas power plant certainly after the Sasama Bay steam power plant is able to operate
"The effort that PLN is doing is aimed to fulfill the electricity needs of the people of Bintan, whether for the development of housing development, business, tourism and industryi so that the economy in Bintan Island is increasing and parallel to Batam island," Wiluyo explained.