Gerindra Keeps Secret The Name 15 Candidate of Vice President Accompany Prabowo Subianto in Presidential Election 2019
By : Herry Barus And Aldo Bella Putra | Friday, March 16 2018 - 14:00 IWST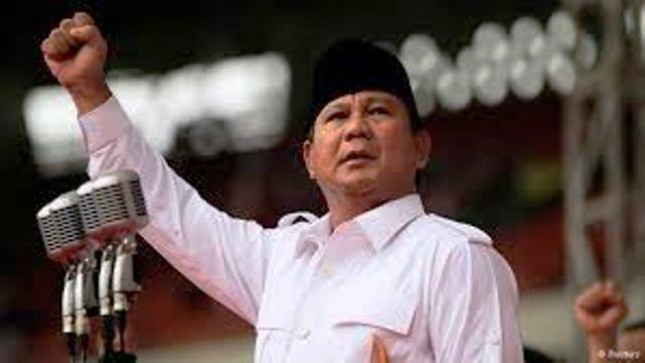 Ketum Partai Gerindra Prabowo Subianto (Foto Dok Industry.co.id)
INDUSTRY.co.id - Jakarta - DPP Secretary General Gerindra Ahmad Muzani said his party had 12-15 names of vice presidential candidates who will accompany Prabowo Subianto as a presidential candidate in the 2019 election, from various backgrounds.
"There are already names of vice presidents perhaps 12 to 15 people from parties and non political parties from political parties around seven.Of the military there are Islamic figures, there are also between one and two women," he said at the parliament complex in Jakarta, Kamia (5/3/2018).
Muzani who is also Chairman of the Gerindra Parliament Faction, said the names of vice presidents are taken from the names that appear and become public discussions.
He explained Gerindra is ready to listen to input from coalition partner parties which have so far been conducting explorations with non-determining parties in the 2019 election.
"Numerous names then we invent the possibilities," he said.
Muzani explained Gerindra continues to finalize preparations for the 2019 presidential election and convince coalition political parties to be able to carry Prabowo as a presidential candidate.
He insisted his party had secured a political party that could meet the 112 seat target in parliament so that his party is optimistic that Prabowo could become presidential candidate in the 2019 presidential election.
"We are currently waiting for the right momentum to declare Prabowo as a presidential candidate, we often call the declaration by the end of March 2018 but there is Easter Friday so it will be postponed to early or mid-April," he said.
He explained the related vice president, is being discussed continuously with Prabowo to consider because it is related to the 2019 presidential election strategy which is different from the 2014 presidential election, although the possibility of his opponent is the same that is Joko Widodo.
Therefore, according to him, Prabowo is still thinking about who is the right vice president to accompany him so he can win the battle in the 2019 presidential election.
"At the time of the declaration ideally has been announced vice president candidates but if it is not possible and has not reached agreement then it can be postponed by the coalition party while continuing to see the situation and conditions of national political developments," he said.
He assessed the dynamics of politics also determine one to three vice president, and then will be determined one vice president who will be carried.