Support to President Jokowi is Form of Performance Satisfaction
By : Aldo Bella Putra | Thursday, August 03 2017 - 11:09 IWST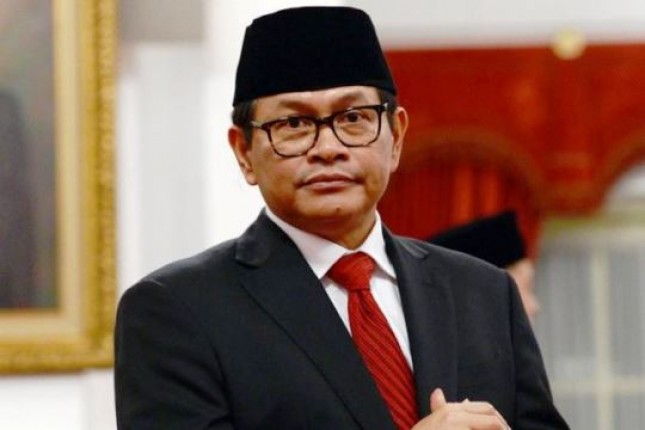 5166
INDUSTRY.co.id - Jakarta - Cabinet Secretary Pramono Anung stated that the increasing number of political party support to Joko Widodo for presidential nomination in 2019 shows a form of satisfaction with the government's current performance.
"Surely because President incumbent and only one period, some political parties if then give support back to the President, it shows a high satisfaction with the President," said Pramono Anung at the Presidential Palace Complex Jakarta, Wednesday (02/08/2017)
He added, this time it is seen that the satisfaction of the public to the performance of the President is quite high.
Therefore, he said, if then there are those who give endorsement, appreciation, and support then it becomes the full authority of the President.
Pramono himself saw the phenomenon of giving support is because in the upcoming election Pilpres and Pileg held simultaneously.
"Because it is the current election, the presidential election and the legislative elections are going together, so that the process, when viewed from what has been prepared by the KPU from time and time, makes the so-called political year to be a little more advanced than the past. Because there is a matter where the election is running simultaneously," he said as quoted by Antara.
Because it goes together that Pramono said so that since far-away days there are political parties that convey support to potential candidates.
However, Pramono emphasized that it does not affect the performance of the cabinet because ministers keep working as usual.
"Yes ministers in the cabinet will work as usual and they certainly do not need to be affected by the ongoing political year process because of the challenge of economic improvement, it is one of the things that the President now really concerns him. Because he wants in 2017, 2018, and 2019, our economic growth is better quality, better and can be felt by the community," he said.
He also said that the support of political parties that even previously opposed to President Jokowi shows that politics in Indonesia runs very dynamic.
"In politics we are very dynamic and politic we are politically blocking permanent, it is proven, for example in Pilkada.In every area can be change and very dynamic, it indicates that there is maturity in our politics really. Then joined me in the usual way.It's not a special thing," said Pramono.