DPR: BI Governor Focus Keeps the Rupiah Value
By : Herry Barus And Aldo Bella Putra | Sunday, March 18 2018 - 19:11 IWST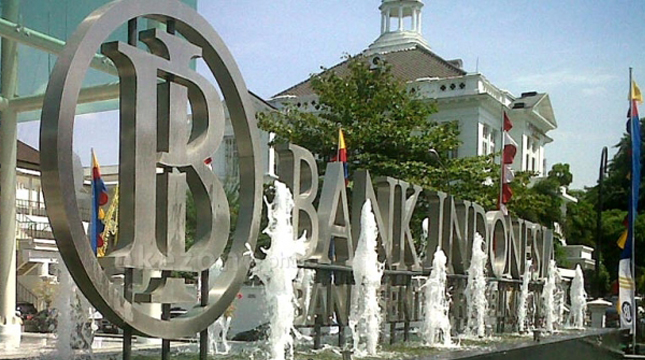 Bank Indonesia
INDUSTRY.co.id - Jakarta- Member of the House of Representatives Commission XI Ecky Awal Mucharam said the figure of Bank Indonesia Governor who will be selected is expected to focus on maintaining stability and even strengthening the rupiah exchange rate to advance the national economic sector.
In a written statement received Sunday (18/3/2018) Ecky stated very highlights the performance of BI in maintaining the stability of the rupiah.
"If the rupiah continues to weaken, it means that the performance of BI does not meet the expectations of the Act," said the politician of the Prosperous Justice Party (PKS).
According to Ecky, if the rupiah value continues to be depreciated will cause a number of losses such as the increasingly expensive repayments of foreign debt.
He warned that inflation potential from import side would be higher if the exchange rate depreciates.
Furthermore, BBM imports will be expensive and cause an increasingly widespread current account deficit.
Overall, Ecky asserted that the depreciation of the rupiah will cause the price of imported goods to be more expensive. Whereas most of the industrial raw materials are still imported.
Earlier, Coordinating Minister for Economic Affairs Darmin Nasution told media crews saying the fluctuation of the rupiah against the US dollar since the beginning of the year is more influenced by external factors.
He said the current economic fundamentals are still in good condition so that the cause of the rupiah movement has not been worrying, let alone JCI still in a stable state.
Bank Indonesia admitted that it has not seen the potential of rupiah depreciation rate to Rp15 thousand per US dollar.
Head of the BI Department of Monetary Management Doddy Zulverdi said that Indonesia's economic fundamentals are well preserved, as seen from the inflation rate at the target of 2.5-4.5 percent (year-on-year / yoy), the balance of payment transaction deficit maintained at 2, -2 , 5 percent of GDP and also the prospect of economic growth recovery.
If there is a projection from an institution outside BI about deep depreciation of the rupiah, Doddy said, the figures appearing are only psychological figures based on the endurance test.