Palm Oil Rejuvenation in Musi Banyuasin, South Sumatera Becomes National Program Reference
By : Hariyanto And Aldo Bella Putra | Thursday, March 22 2018 - 22:00 IWST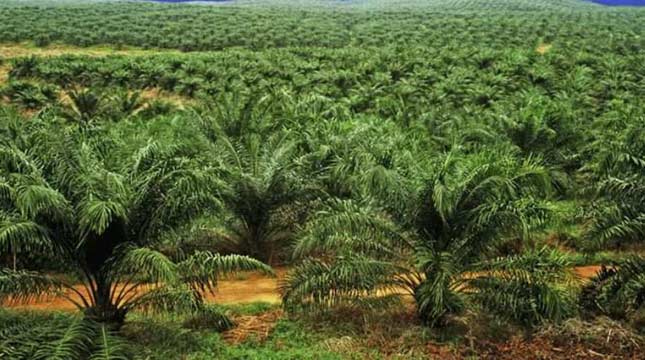 Kebun Kelapa Sawit (Ist)
INDUSTRY.co.id - Palembang - Successful reforestation of oil palm plantation in Musi Banyuasin Regency, South Sumatera becomes the reference of national program in developing commodity plantation industry from upstream to downstream.
"The success of Muba Regency to rejuvenate the oil palm people got a positive spotlight on the National Conference of Indonesian Oil Palm Entrepreneurs (Gapki) in Jakarta some time ago, thus becoming a national reference in the development of these commodities," said Chairman of the Board of Trustees Gapki Sumatera Selatan Sumarjono Saragih in Palembang, on Wednesday (21/3/2018).
According to him, if the palm oil rejuvenation of this people can be implemented in the entire region of South Sumatra, the welfare of palm oil growers is increasing, because the palm oil renewal program is very realistic.
The Regent of Muba Dodi Reza Alex Noerdin, who is now nominating himself as a candidate for Governor of South Sumatera in the 2018 election, will also be a historical record because at the people's oil palm rejuvenation a few months ago directly attended by President Joko Widodo.
"Gapki fully supports the Muba oil palm plantation rejuvenation program, because it is real and realistic," he said.
Saragih explained that South Sumatra has 1.2 million hectares of oil palm plantations and 42 percent belong to farmers. South Sumatra also contributes nine percent of the total 38 million tons of crude palm oil (CPO) production nationwide in 2017.
While some farmers of Batu Marta Village of Ogan Komering Ulu Regency (OKU) Sumsel assessed the people's palm oil renewal program in Muba regency can be continued in their area, the current rubber farmers in the area are in desperate need to increase the production of coconut fresh fruit bunch (TBS) palm oil.
"Nowadays, the application of rejuvenation of oil palm plantation in Batu Marta is very urgent, we hope that the rejuvenation can be applied in our region if Mr. Dodi was elected Governor of South Sumatera in 2018 election," said Ponaryo (48) farmer of Batu Marta Village.
Currently farmers of Batu Marta Village crave to produce high quality rubber and palm oil and increased production value.
"If the quality of production and increase of rubber and oil palm farmers will prosper and prosper," he told the media crew.
According to him, now farmers need a real government program and take sides to the farmers.
Similar opinion was also expressed by Batu Marta Community Leader, KH Sofyan Shihab, the rejuvenation of oil palm and rubber farmers to be a hope, because the livelihoods of the people in the village are mostly oil palm and rubber plantations.