PT Garam Expects Additional Land of 350 Hectares in NTT
By : Dina Astria And Aldi Firhand | Tuesday, March 27 2018 - 23:39 IWST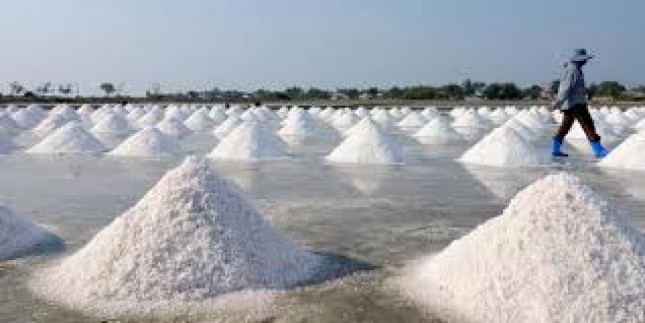 Salt Pond illustration
INDUSTRY.co.id - Kupang- Director of PT Garam Indonesia Budi Sasongko expects the Regent of Kupang Ayub Titu Eki to provide an additional 350 hectares of land for salt development in the district.
"If PT Garam is given more land, at least 350 hectares then it will be perfect for industrial salt processing," said Budi Sasongko in Kupang, Monday (26/3/2018)
He conveyed it related to the realization of salt field development in Bipolo Village, Kupang Regency, NTT which is predicted to be able to cover the import of industrial salt by the government so far.
According to Budi, his hope was actually submitted to the Regent Ayub when he and his staff met with the number one person in Kupang to discuss about salt development in the district.
Budi added that if 350 hectares of land is given then the initial shelter is perfect, evaporation of salt will be perfect. In addition, evaporation will also be perfect and the crystallization land will be perfect.
"This is because there is a presumption that PT Garam is given 300 hectares, only 30 hectares is done, yes it is proportional in making that salt 30 percent for initial shelter, 50 percent for evaporation and 10 percent for crystallization or harvest," he added.
Budi said if 350 hectares is used for salt development then the results will not be perfect. Precisely the salt that is developed will be like a community salt and not suitable for industrial salt.
"This is while the initial design, then 350 hectares is badly needed," he said as quoted by Antara.
Regarding the plans of the Regent of Job to grant permission to private companies to infuse salt in the area, Budi said PT Garam actually welcomed the plan.
"If more and more then automatically stretches the economy in this area will be good," he added.
Until now PT Garam itself already has 318 hectares of area for salt development. If added 350 hectares for expansion then the amount will be 668 hectares and ready to become industrial salt.