PGN Supply Gas For Automotive Industry in Karawang
By : Ridwan And Aldi Firhand. A | Tuesday, April 10 2018 - 15:27 IWST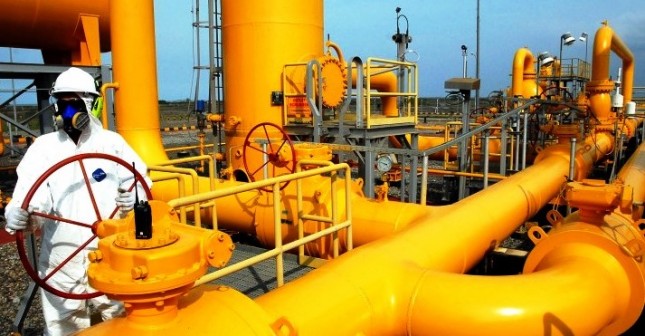 PT Perusahaan Gas Negara (Persero) Tbk (PGN)
INDUSTRY.co.id - Jakarta, PT Perusahaan Gas Negara (Persero) Tbk (PGN) again adds new customers. Starting April 2018, PGN officially delivers gas to PT Hiruta Kogyo Indonesia, an automotive company that produces car spareparts.
"Earlier this April, metal manufacturing for automotive needs has switched to using PGN gas," said PGN Corporate Secretary Rachmat Hutama in a written statement in Jakarta (9/4/2018).
Rachmat said, to encourage domestic competitiveness, all industries are demanded efficiently in the use of fuel.
According to him, natural gas is one of the energy that can provide efficiency and the cleanest and safer to use than other fossil fuels.
"By switching to PGN gas, the metal company can save 30 percent compared to previous fuel use," he said.
In addition to PT Hiruta Kogyo Indonesia, in early April 2018, PGN also distributed its initial gas to PT Alexindo in Karawang. Precisely on April 2, PGN gas has been flowing to meet the needs of fuel to companies that produce aluminum this.
According to Rachmat, the addition of new customers in the industrial sector is PGN's commitment to expand the utilization of energy from natural gas to business actors.
Previously, PGN has supplied natural gas to a number of large industries in Karawang, including PT Surya Energi Parahita, PT Trigunapratama Abadi, PT Chunetsu Indonesia, and PT Gemala Kempa Daya.
"Not stop there, in the near future we will do gas to six industries in the Karawang area," said Rachmat.
In 2017, PGN's gas pipeline infrastructure is increased by 175 km and currently reaches 7,453 km or equivalent to 80 percent of national downstream natural gas pipelines. Of the infrastructure, PGN distributes natural gas to 1,730 manufacturing and power generation customers, 1,984 commercial customers (hotels, restaurants, hospitals) and small and medium enterprises (SMEs), and 199,403 households.
PGN's natural gas customers are spread in various regions from North Sumatera, Riau Islands, Riau, South Sumatra, Lampung, DKI Jakarta, West Java, Banten, Central Java, East Java, North Kalimantan and Sorong Papua.