Ministry of ESDM Targets Mining Subsector for Biodiesel Mix Use
By : Hariyanto And Aldo Bella Putra | Friday, April 20 2018 - 17:30 IWST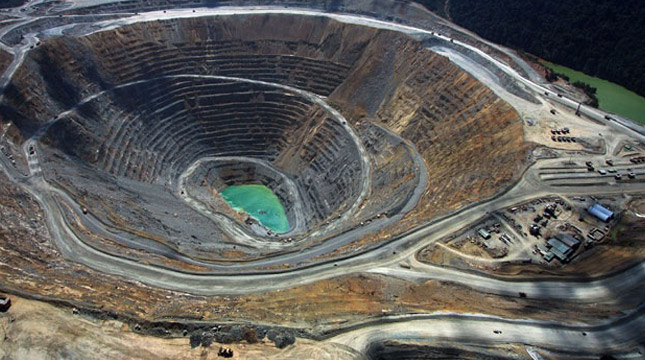 Pertambangan di Indonesia
INDUSTRY.co.id - Jakarta - The government through the Directorate General of New Energy, Renewable and Energy Conservation (EBTKE) of the Ministry of Energy and Mineral Resources (ESDM) targets the mining subsector as Non PSO (Public Service Obligation) for the use of biodiesel mix at the end of first semester of 2018.
"Starting from this period we will increase biodiesel especially to non PSO sector, that is mining, which we know is also the most diesel users," explained Rida as Director General of EBTKE when giving press statement in Jakarta, Thursday (19/4/2018).
The procurement of biodiesel use in the mining subsector will begin in May 2018, and will be implemented for 6 months until October 2018, gradually.
Through the addition, the Government is targeting an increase in the amount of biodiesel consumption from 2.68 million Kilo Liter (KL) in 2017 to about 3.5 million KL this year. "We will be chasing over 600,000 extra," Rida said.
Going forward, the mining sector will be required to use 15% biodiesel with Solar (B15). The government has also allocated a 200,000 kl biodesel volume supplied by PT. Pertamina (Persero).
The government will provide incentives to cover the additional costs incurred on the use of B15 through the BPTP-KS (Oil Palm Plantation Fund Management Board), so that mining companies only need to pay for the purchase price of the solar price.
"The additional costs will be covered through incentives with BPDP-KS due to the availability of sufficient funds to cover all industries," he said. This is guaranteed because the Government wants the mining sector products to remain competitive over the cost of fuel use.
Rida said the biodiesel program is not only the responsibility of the Ministry of Energy and Mineral Resources, but has become a strategic program in eight related Ministries.
"Currently the mandatory of biodiesel is not only the program owned by the Ministry of Energy and Mineral Resources, but it is the responsibility or responsibility of the eight Ministries coordinated by the Coordinating Minister for Economic Affairs," said Rida.
The Government's steps above have direct support from the Executive Director of the Indonesian Mining Association (API) Joko Widayanto. "We have understood and we will try to socialize next, we support for the sake of red and white, hopefully the program can run," said Joko.