Bank Indonesia Assessing National Economy Stay Solid
By : Herry Barus And Aldo Bella Putra | Sunday, April 22 2018 - 16:00 IWST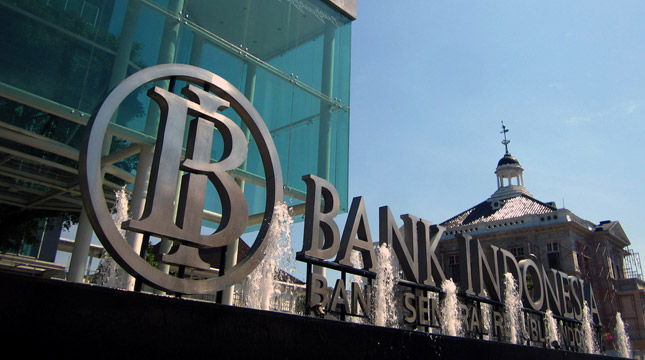 Bank Indonesia
INDUSTRY.co.id - Mataram - Bank Indonesia considers that the national economy remains solid supported by good domestic and external conditions.
"Domestic good, supported by investment in the form of buildings and non-building is quite good," said Director of the Department of Economic and Monetary Policy of Bank Indonesia Firman Mochtar in Mataram, Saturday (21/4/2018)
He noted that building investment is supported by national infrastructure projects. While from the side of non-building also experienced growth which one of them can be seen from consumption.
"Consumption investment will affect imports of raw materials and capital goods in the long term, imported goods can have a positive impact on production capacity," he said.
Increased production capacity, he added, can increase employment so as to support the national economy. Recorded, the survey of business activities showed a positive number, showing optimism of a solid national economy.
The Business Survey (SKDU) showed business activity in quarter I-2018 increased compared to the previous quarter. This was reflected from the 8.23 ​​percent Net Balance (SBT) in Q1 / 2018, up from 7.40 percent in Q4 / 2017.
"It can support the balance of growth without putting pressure on inflation and the rupiah," he said.
In terms of capital inflows, he continued, in April this began to show improvement so that the rupiah exchange rate stabilized at the level of Rp13.000-an per US dollar.
"The flow of capital has indeed been adjusted in line with the uncertainty of global conditions, but in April began to improve," he told the media crew.
According to him, the possibility of increasing capital inflows into the country is still in line with the national economic condition that continues to improve.
"There are structural improvements in the country and this is recognized. We see stable inflation, stable exchange rates, foreign exchange reserves growing above 100 billion US dollars, plus a sustainable fiscal policy," he said.
He believes the structural policies that will be better in the future can attract foreign funds into the country, not only foreign funds in the form of money market, but also in the form of foreign direct investment (FDI).
In order to maintain Indonesia's economic growth moment, Firman Mochtar said Bank Indonesia kept BI's benchmark 7-day Reverse Repo Rate at 4.25 percent in April 2018.
On the same occasion, Head of Economic and Market Research of UOB Bank, Enrico Tanuwidjaja said the policies issued by Bank Indonesia are in line with the expectations of market participants.
"We are in line with BI policy, because inflation is still within the official target limit, the relationship between rupiah and BI interest rate is quite consistent," he said.
According to him, the BI 7-Day Reverse Repo Rate level is currently enough to support the national economy for the next six to eight months. However, he warned that there is a threat of future inflation so that the BI 7-Day Reverse Repo Rate could potentially rise by the end of this year.
"There is still the threat of inflation from within and outside the country," he said, adding that domestic demand was likely to rise in the lead up to and after Lebaran as well as the Asian Games.