World Palm Oil Demand Reaches Five Million Tons Up To 2025
By : Hariyanto And Aldo Bella Putra | Tuesday, April 24 2018 - 18:30 IWST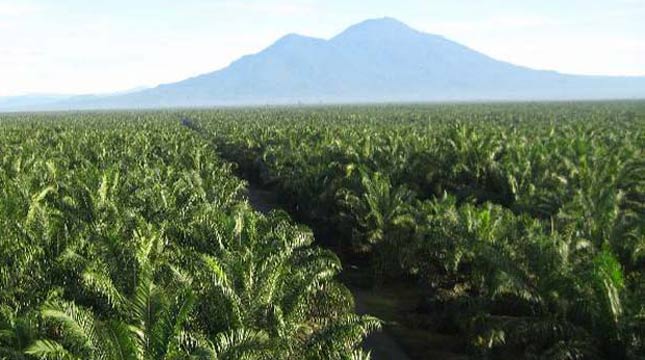 Kebun Kelapa Sawit (Ist)
INDUSTRY.co.id - Makassar - Chairman of Indonesian Palm Oil Entrepreneurs Association (GAPKI) Joko Supriono said the demand for palm oil is still high because the potential of global demand is still reaching 5 million tons per year until 2025.
The potential of this palm oil, explained the chairman of GAPKI aims to encourage economic growth and development in Indonesia. This was conveyed by Joko in his press statement received by media crew on Tuesday (24/4/2018)
At the inauguration of Central Board, Board of Trustees and Board of Trustees of GAPKI period 2018-2023 mentioned, the demand growth opportunity can be realized by securing, maintaining and developing the market.
In addition, it also needs government support through the hard work of all stakeholders to take advantage of the momentum.
However, Joko said, in addition to that potential, a number of issues such as low CPO production, unfavorable business climate and unfriendly markets are still looming.
According to Joko, nationally, the productivity of palm oil in Indonesia has not been maximized.
Citing data from the Indonesian Palm Community (Maksi) shows that Indonesia's national palm oil productivity is ranked 4th below Malaysia, Colombia and Thailand.
"Indonesia is only better than Nigeria, even the best production cost of US $ / ton CPO of Indonesian companies is still inferior to the worst Malaysian companies," Joko said.
Another factor facing Indonesia is the high cost due to various things such as infrastructure, licensing, social costs and security. It is hard to avoid but also difficult to solve. In fact, various regulations and permissions that have been fixed, but the investment is not also running quickly.
"The problem is, especially in the local government, we have complied with the permit but it is still being blamed, we have fulfilled all the requirements according to the procedure, but the permit does not go up," said Joko.
An unfriendly market will also overshadow the palm oil industry in the future. In fact, in 2017 India which is Indonesia's largest export market impose considerable tariff barriers.
Similarly, the European market as a large market share over time always raises various trade barriers, both tariff and non-tariff.