Theme of Social Criticism, Is God Bless's Next Album
By : Herry Barus And Aldi Firhand. A | Sunday, August 06 2017 - 22:06 IWST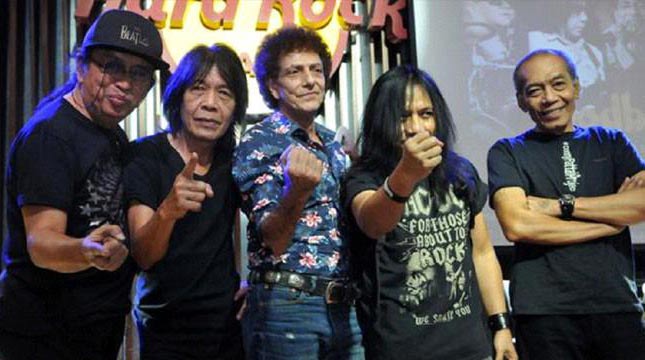 God Bless
INDUSTRY.co.id - Yogyakarta - Legendary rock band God Bless is preparing a new album that will include songs with social criticism themes.
"We will release next year, is now being prepared," said God Bless band vocalist Ahmad Albar when met with media crews in Yogyakarta, Friday (4/8/2017).

According to Ahmad Albar, the themes of true social criticism always appear in every album of the band that was born in the era of the 1970s. The theme was also featured in the recently released "Mirror 7" Album. "What is clear is that the theme we always raised other than the theme of love and environment," said the man who is familiarly called Iyek.
For Ahmad, offering a song with the theme of social criticism is still relevant in the midst of the condition of the Indonesian nation today. Political issues that not infrequently sparked the division of society judged to be cooled through the media song.
"The theme of social criticism is still important to be raised, because now our fellow citizens can even be divided because of politics," he said again.
As implicit in God Bless's flagship song entitled "Rumah Kita", according to him, all the children of the nation who recognize Indonesia as the home where he lived, should be able to keep each other between residents who are none other than his brother. "Our house is Indonesia, not just an ordinary house," he said.
The singer who is now 70 years old admitted still has a strong spirit to continue to awaken rock music. Age, according to him, will not be an obstacle to continue working.
"As long as I can still and have the energy I will still play music," he said, while noting that the current generation of rock musicians are not discouraged work