President Jokowi- Minister of KLH Talks about Forest Fire
By : Herry Barus And Aldo Bella Putra | Monday, August 07 2017 - 16:26 IWST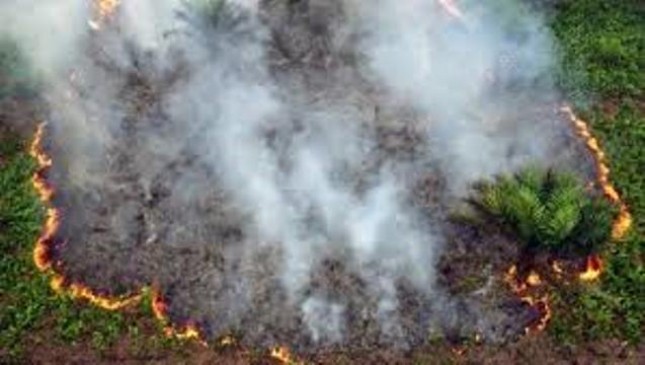 5166
INDUSTRY.co.id - Jakarta- President Joko Widodo summoned Environment and Forestry Minister Siti Nurbaya related to recent forest and land fires.
"Did you ask me whether it is necessary to coordinate meetings of forest and land fires as it increases," said Siti Nurbaya after being called by the President at the Presidential Palace of Jakarta on Monday (7/8/2017)
Siti said that he will follow up the implementation of this co-ordinating meeting with Cabinet Secretary Pramono Anung and will write to request a summons to all regional heads.
"Especially in vulnerable areas, because (this year) there are 'new players' such as Aceh, Southeast Sulawesi, North Sulawesi and then NTT which reaches 1,000 hectares more," she said.
Siti Nurbaya revealed data in June 2017 detected 231 hotspots (hotspots) larger than 2016 which only 155 hotspots but still far from 2015 data that reached 2,043 hotspots.
While in July 2017 data reached 558 hotspots larger than July 619 which only 247 but in 2015 reached 2,043 hotspots.
LHK Minister claimed to have reported to the Coordinating Minister Wiranto Polhukam related to the awareness of the peak dry weather is estimated peak in August-September.
"If you look at the weather in 2015 in September, so we have to be vigilant this in August-September realtif weight so I immediately propose for coordination meeting," said Siti Nurbaya.
Se also revealed that some areas have been burnt, including in North Sumatra 1100 hectares burned; in Riau based on 470 hectares report but based on satellite image observation has 5000 hectares.
"So like this we have to kroscek all, other than the hotspot, I always see use ISPU (air pollution)," she explained.
Siti Nurbaya said that in this year, the monitoring system for handling of forest and land fires has been better, including the system to the field has also been better.
"It means quickly caught and handled," said Siti Nurbaya.
However, she continued, in some areas experiencing water shortages and other problems so the prevention system is less strong.
Siti Nurbaya said in the prevention of forest and land fires have been done various steps, including the manufacture of the canal has been done.
"The channel canal is planned until now there are 21 thousand dividers of the canal, embank 2,581, the drill is 11,900. So actually the effort is there," she said.