Felda Can not Go from Eagle High Plantations
By : Wiyanto Dan Aldo Bella Putra | Wednesday, May 16 2018 - 20:00 IWST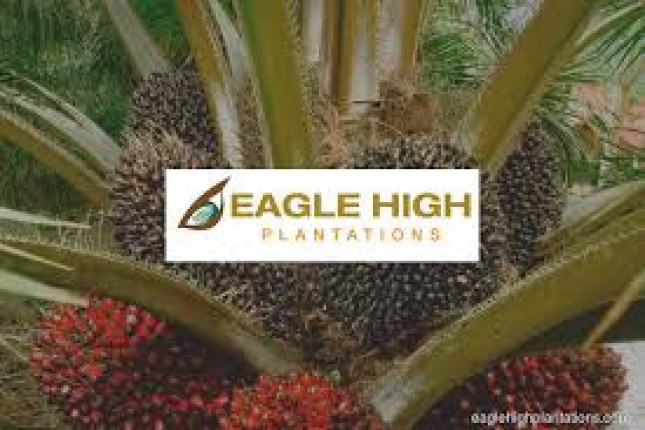 Eagle High Plantations
INDUSTRY.co.id - Jakarta- Federal Land Development Authority (Felda) is expected to maintain its investment in BWPT (Eagle High Plantations Tbk.) Because Felda should benefit from the investment returns to these palm oil plantations.
According to Alfred Nainggolan, Senior Analyst of PT Koneksi Kapital, said Felda through FIC Properties Sdn Bhd acquired 37% of Eagle High's shares amounting to US $ 500 million or equivalent to Rp 580 per share last year. Very unfortunate if Felda unplug from BWPT, because it has not enjoyed profit. The potential for brilliant profit in sight, because of the young age of planting.
"The acquisition of Felda is seen as a fairly unique and eye-catching acquisition to see the future prospects. These mature considerations that make Felda will maintain its position in BWPT, "he said in Jakarta, Wednesday (16/05/2018).
In the future, BWPT is expected to pay dividends, which is the expected profit for shareholders. That means BWPT is committed to earn profits. Recognized three years later still losers, but with consideration of young plants potentially produce crude palm oil (CPO) and fresh fruit bunches (TBS).
"The dividend expectation depends very much on the consistency of earnings. The focus of the market today is how companies can monetize the benefits of the company owned or simply when the company can generate profits. And that ability can be seen from the increasingly focus of this issuer in building its operational supporting infrastructure, "he said.

According to him, the current stock price valuation is considered to be _undervalue_ considering the potential assets of BWPT's plant starting to peak productivity. So the choice of Felda in BWPT included jelly, "he said.
Furthermore, it breaks down, in ages of plants; the average age of an 8-year-old tree is very productive for future production. But again again the trend of market correction (CSPI) increasingly makes the market more cautious in seeing the positive potential of the company. Excellence for CPO companies that have a new age of plant starting productive as owned by the company is a high growth potential and increased operational efficiency.
In addition, he continued, related to the Malaysian political situation in which Felda is located, will not have much effect for the current public shareholders.
"The worst risk is that if Felda's purchase is disputed (after the change of government regime) then its impact on the company's performance is relatively small as the acquisition transaction by Felda is the transaction between shareholders," he said.