Sultan: Merapi Displaced Residents will be Facilitated
By : Herry Barus And Aldo Bella Putra | Thursday, May 24 2018 - 22:00 IWST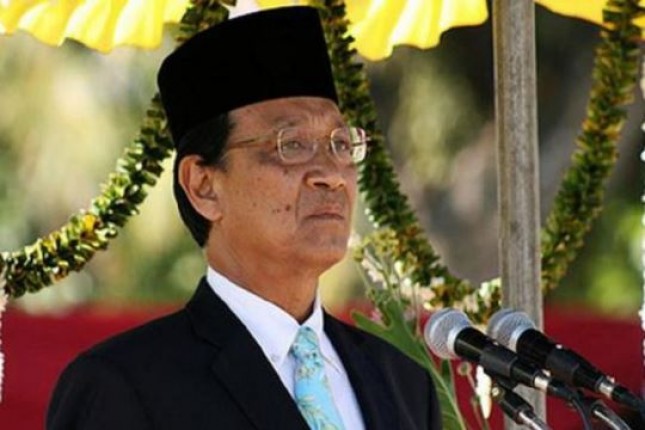 Sri Sultan HB X Gubernur Daerah Istimewa Yogyakarta (Foto Ist)
INDUSTRY.co.id - Yogyakarta - Yogyakarta Governor Sri Sultan HB X said the local government will always facilitate residents around Mount Merapi who are displaced when there is an increase in active volcano activity on the border of Yogyakarta and Central Java.
"The people who come down will be facilitated if they are afraid, let them take refuge," said Sultan HB X after visiting the Center for Research and Development of Geological Geology Technology (BPPTKG) Yogyakarta on Thursday (24/5/2018)
According to him, residents who live in the vicinity of Mount Merapi already understand the character of the mountain has even done a mature preparation, such as packing important items, such as clothing and securities so that when the eruption has been lived brought.
"People already understand that once every four years there will be an increase in activity, they are getting ready," he said.
He added that the eruption of Mount Merapi requires a process so it is possible to make preparations to avoid casualties.
"The residents will follow the direction or not, it's not an earthquake that will be felt on the spot," he said.
For the handling of post-corruption, continued Sultan, is still the responsibility of Sleman District Government. Nevertheless, the Provincial Government of DIY is ready to intervene if necessary. "There are unexpected funds that can be used," he said.
Meanwhile, the Head of Regional Disaster Management Agency (BPBD) DIY Biwara Yuswantana as reported by Antara said that unexpected funds budgeted through the regional budget this year reached Rp9, 5 billion. "There has been no request from Sleman," he said.
Until now, the help that has been distributed by BPBD DIY is the logistics needs, including mats, food, "family kit", and volunteers.
For refugees, Biwara mentions about 50 to 55 elderly residents who become refugees in Glagahharjo.
"The younger people stay active as usual," he said.
On Thursday (24/5) until 13.00 pm, Mount Merapi has experienced two eruptions. The first eruption occurred at 02:56 pm for 4 minutes with a 6,000 meter column height and the second eruption occurred at 10:48 pm with duration of 2 minutes with a height of 1500 meters eruption column.
Center for Research and Development of Geological Geology Technology called Merapi condition in the stage toward the magmatic eruption process.