President Jokowi signs the Presidential Regulation Related to Premium Sales
By : Herry Barus And Aldo Bella Putra | Friday, May 25 2018 - 22:30 IWST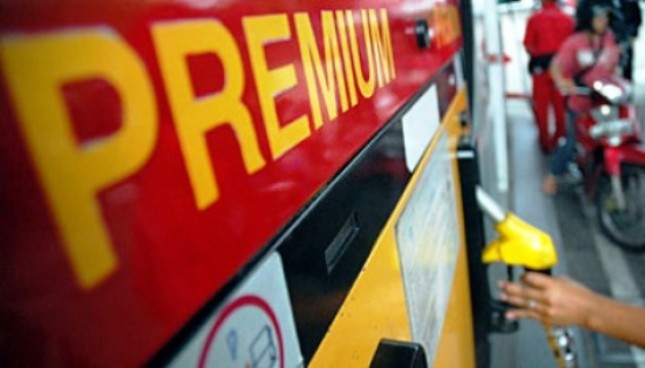 SPBU Premium (Foto Dok Industry.co.id)
INDUSTRY.co.id - Jakarta - Head of BPH Migas Fanshurullah Shurullah Asa said revision of Presidential Regulation No. 191 of 2014 related to the obligation of premium sales at public refueling stations has been signed by President Joko Widodo.
"I got an overnight information from the Minister of Energy and Mineral Resources that the President has signed the Presidential Regulation No. 191 of 2014, maybe the rest later Mr. Minister can explain," said Fanshurullah at the Office of BPH Migas, Jakarta, Friday (25/05/2018)
With the regulation already signed, Pertamina must sell premium BBB types in the areas of Java, Madura, and Bali (Jamali). Earlier in the Jamali area was not required because of his assignment outside the area.
Currently there are as many as 1,900 SPBUs from 3,900 SPBUs in Java, Madura and Bali (Jamali) areas that are no longer selling premium, whereas the previous year only 800 SPBU.
On the previous occasion, House Commission VII Chairman Gus Irawan Pasaribu criticized the government's plan to revise Presidential Regulation 191 of 2014 on the Supply, Distribution and Pricing of Retail Fuel Oil because it is not a solution to overcome premium scarcity outside Java, Madura, Bali (Jamali).
"The premium scarcity outside Java, Madura, Bali is expected to occur even though the government is preparing a revision of Presidential Decree Number 191 of 2014 for the assignment of supply and distribution of certain types of Fuel to Business Entities," said Gus Irawan.
He assessed that through the revision of the Presidential Regulation, the government only plans to expand the area of ​​assignment of premium distribution to Pertamina, from previously just outside Jamali, to be all over Indonesia.
Gus Irawan, a Gerindra Party politician, said there is no guarantee that the premium scarcity will not happen again after the revision of the Presidential Regulation due to the addition of premium quota for the assignment only for Jamali, while outside it will remain at 7.5 million kiloliters (KL).
"Even if there is an assignment (Jamali), the quota is not added, just make the premium more scarce in other areas," he said.
He explained that last year, the assignment outside Jamali was 12.5 million KL, but Pertamina channeled only 7.5 million KL and said that the premium absorption rate decreased so that the assignment in 2018 was 7.5 million KL.
According to him, Pertamina said that the absorption capacity is 7.5 million kiloliters, but the community expresses that there is a premium scarcity everywhere, so the problem is not absorptive, but suspected to be Pertamina or not produced.
On the other hand, Gus Irawan believes that scarcity will not happen if Pertamina poured a premium stock of 12.5 million KL but because it has been decided quota cuts about 40 percent, the premium will still be rare despite the addition of quotas to meet new assignments.