Too Fantastic and Excessive, Fadli Zon Requests Salary of BPIP Chairman to be Reviewed
By : Herry Barus And Aldi Firhand. A | Monday, May 28 2018 - 20:36 IWST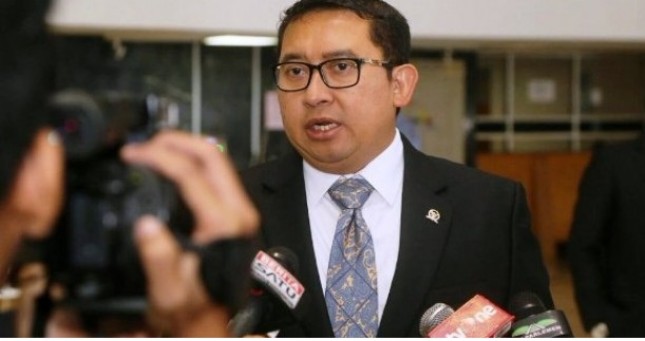 Wakil Ketua DPR, Fadli Zon
INDUSTRY.co.id - Yogyakarta - Vice Chairman of the House of Representatives Fadli Zon requested salary amount for Leaders, Officials, and Employees of Ideology Agency Pancasila (BPIP) reviewed because it is considered too fantastic and excessive for nonstructural institutions.
"This is fantastic, too, the figure is even higher than the (salary) of the President, Vice President, and other state high institutions whereas this is a non-structural institution," said Fadli Zon after meeting Yogyakarta Governor Sultan HB X at Kepatihan Office, 5/28/2018)
According to him, the determination of salary that has been regulated by the presidential regulation (Perpres) is contrary to the spirit of bureaucratic reform, as well as the spirit of state financial savings. Moreover, he said, BPIP is a nonstructural institution that should be smaller than BUMN or other high institutions.
"I think the non-structural institution should logically lower its salary because it is not an institution that produces big budgets such as BUMN, BI, etc. It should be under that," he said.
Fadli said that if there are budgetary freedoms should be prioritized for the needs of the community such as honorary or other employee salaries.
"Yes, it should be revised or reviewed especially about the standardization of the salary," Fadli said.
Previously, President Joko Widodo on Wednesday (23/5) signed Presidential Regulation No. 42 of 2018 on the Right to Finance and Other Facilities for Leaders, Officials, and Employees of Ideology Board of Pancasila (BPIP).
The Presidential Regulation governs the financial rights and facilities of the leaders, officials, and BPIP employees.
In the annex to the president regulation, the financial rights obtained by the Chair and Members of the Steering Committee, Chief, Deputy Head, Deputy, and Special Staff of the BPIP Steering Committee are discussed.
The details are the Chairman of BPIP Steering Committee obtaining Rp112,548,000; members of the BPIP Steering Committee shall obtain Rp100,811.00; Head of BPIP obtains Rp76,500,000; Deputy Head of BPIP Rp63,750,000; Deputy Rp51.000.000; and Special Staff Rp36.500.000.