President Jokowi: Salaries of BPIP Officials are Calculated by MoF
By : Herry Barus And Aldo Bella Putra | Tuesday, May 29 2018 - 17:00 IWST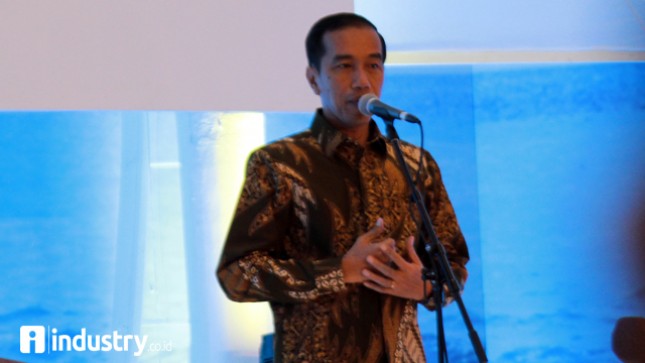 Presiden Jokowi (Foto/Rizki Meirino)
INDUSTRY.co.id - Jakarta - President Joko Widodo said that the salaries and allowances of officials of the Pancasila Ideology Development Board (BPIP) have been through the calculation of the Ministry of Finance as well as the prevailing procedures and mechanisms.
"Yes, there is a mechanism on it," said President Joko Widodo (Jokowi) after closing down the number and value of salaries that calculate the Ministry of Finance, "said President Joko Widodo (Jokowi) a Ramadhan Studies event held by PP Muhammadiyah at Muhammadiyah University Campus Prof DR HAMKA (UHAMKA) Ciracas, East Jakarta, Tuesday (29/5/2018)
He said BPIP officials, including Megawati Soekarnoputri as Chairman of BPIP Steering Board, were recorded to receive a large monthly fee because they received not only the salary component but also the insurance allowance.
The amount, said the President, has also been calculated and calculated according to the prevailing regulations.
"That is not only salary, there is salary, allowance, insurance, there is all, I think the calculation and calculation please ask to the Ministry of Finance, and about the analysis of the position and others ask to Kemenpan-RB," he said.
Regarding the fantastic quantity, the President invites for anyone to ask the Ministry of Finance related figures.
"Asked to the Ministry of Finance the figures were obtained from where," he said.
According to the President, it has been through the calculations and analysis of the existing ministries.
"It's gone from the calculations and analysis in the existing ministries. Again that's not from the count of us. Counts of ministries, analysis of positions in Kemenpan. Then calculations and calculations on the magnitude of it in the Ministry of Finance Just ask it there, "he said.
Previously, President Joko Widodo signed Presidential Regulation No. 42 of 2018 on the Right to Finance and Other Facilities for Leaders, Officials and Employees of BPIP, on May 23, 2018.
As quoted from Presidential Regulation 42/2018 downloaded from the site www.setneg.go.id, Monday (28/05/2018), Megawati Soekarnoputri as Chairman of the Board of Steering BPIP get financial rights or salary Rp112.548.000 per month.