2020, Mandatori Biodiesel B30 Can Be Immediate
By : Ahmad Fadli Dan Aldo Bella Putra | Tuesday, May 29 2018 - 19:00 IWST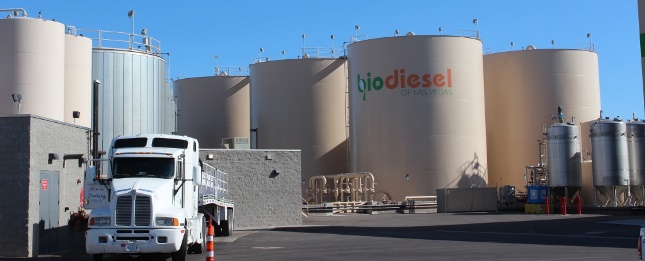 Ilustrasi Industri Biodiesel (Foto Ist)
INDUSTRY.co.id - Jakarta - Indonesia is the world's number one palm oil producer therefore, the government realizes the potential for palm oil to be used as biodiesel. The reason, the government through the Ministry of Energy and Mineral Resources will increase mandatory biodiesel to 30 percent by 2020.
Director of Fund Distribution of BPDPKS, Edi Wibobo, said that of 26 producers of biodiesel producing companies, there are 19 business entities that will distribute biodiesel for May-October 2018 period.
The amount is claimed to be enough to support the implementation of mandatory biodiesel improvement to 30 percent targeted to begin in 2020.
"Domestic biodiesel supply is sufficient for both B20 and B30 mandatory as it is supported by 25 bio-diesel bio-active business entities currently with an installed production capacity of 12.06 million kiloliters," he said in a press release.
He added that for 2018, Biodiesel financing is budgeted at Rp9.8 trillion with targeted biodiesel volume of 3.20 million kiloliters. Realization of biodiesel incentive payments during 2018 to April 2018 amounted to Rp3.24 trillion with volume of 0.97 million kilo liters (30.31%)
"As for the realization of the distribution of biodiesel supported by Dana Sawit since the implementation of the program (August 2015) until April 2018 reached 5.88 million kilo liters with funds disbursed amounting to Rp24, 71 Trillion with savings of foreign exchange from the reduction of diesel oil imports by Rp30 Trillion and emission reduction GHG of 8.79 Million Ton CO2e, "he said
The amount of incentive funds contributes directly to the absorption of state tax of Rp.2.25 trillion.