Bank Mandiri Syariah Profit Grows One Digit
By : Wiyanto Dan Aldo Bella Putra | Wednesday, August 09 2017 - 20:15 IWST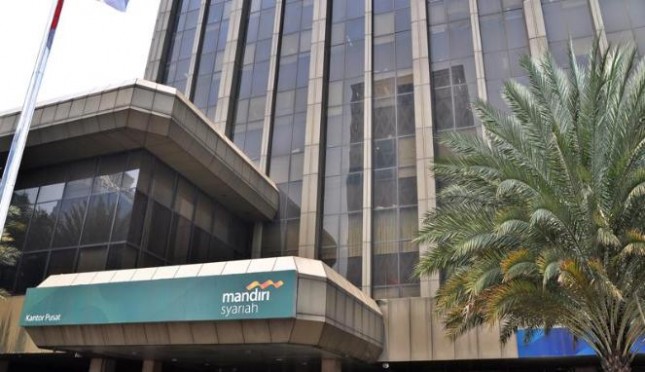 5166
INDUSTRY.co.id - Jakarta - PT Bank Mandiri Syariah (BSM) booked net profit of Rp181 billion or grew 8% compared to Rp167.64 in the same period last year.
"Alhamdulillah the strategy that runs to fruition, '' said Choirul Anwar, Independent Director of Sharia in Jakarta, Wednesday (08/08/2017).
Choirul explained, net profit comes from net profit sharing margin and fee base income and over head control. Sustainability business growth is reflected in increased assets, quality financing and low-cost funding. As of June 2017, Mandiri Syariah's assets stood at Rp81.90 trillion or grew 13.72% compared to June 2016 position.
Until the second quarter of 2017 Mandiri Syariah managed to disburse financing of Rp58.06 trillion or grew 10.16% compared to Rp52.71 trillion in second quarters 2016. The third party funds (DPK), grew 13.34% to Rp72, 30 trillion compared A previous period of Rp63.79 trillion. The majority of deposits are cheap funds with a composition of 51.11% consisting of Current Accounts and Savings.
The increase in financing had a positive impact on margin revenue and net profit share of the Bank, which grew 14.05% to Rp3.53 trillion in Q2 / 2017 compared to Rp3.09 trillion in Q2 / 2016.
Furthermore, Choirul Anwar said that in addition to business growth, Mandiri Syariah Management also focuses on completing asset quality through restructuring, recovery and discipline in monitoring watchlist customer and collectibility management 2.
"With this focus, in the second quarter of 2017, recovery optimization reached Rp251 billion or grew 21.91% compared to Rp206.31 in the same period of the previous year," he said.
Mandiri Syariah also continues to improve the quality of financing. This is reflected in the ratio of NPF Gross which dropped to 4.85% from 5.58% in the second quarter of 2016. Meanwhile, NPF Nett in the second quarter of 2017 fell to 3.23% compared to second quarter 2016 which amounted to 3.74%. Fee Based Income (FBI) up to June 2017 reached Rp469 billion, grew 10.95% compared to the second quarter position of 2016 which amounted to Rp423 billion.