ESDM Ministry Claims Saving Cost Recovery Fund Up To Rp15 Trillion
By : Hariyanto And Aldo Bella Putra | Thursday, June 07 2018 - 17:30 IWST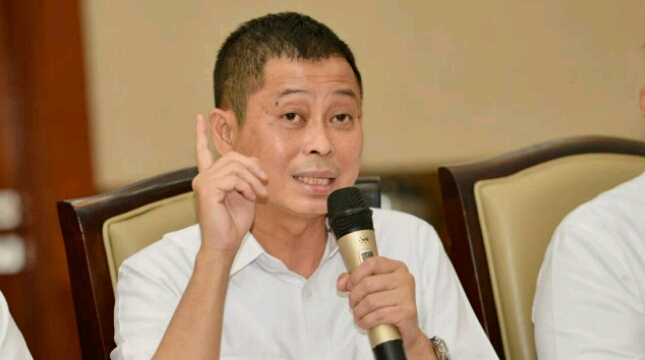 Menteri ESDM Ignasius Jonan
INDUSTRY.co.id - Jakarta - The Ministry of Energy and Mineral Resources (ESDM) announced it has saved cost recovery funds up to US $ 1,080 billion or around Rp15 trillion in the development of the Merakes Block in East Kalimantan.
EMR Deputy Minister of Energy and Mineral Resources Arcandra Tahar said in a release received Tuesday that the development of Merak Block by Italian investor Eni SpA (85%) and Pertamina Hulu Energi (15%) in East Sepinggan Block are still using cost recovery system financed from APBN.
"The POD (plan of development) of Eni's Merake Block has been approved and the cost has been successfully reduced to US $ 1,080 billion," said Arcandra Tahar.
Arcandra explained the cost of the Merakes project could be trimmed after investors agreed to reduce operating costs and capital expenditures. In addition, appropriate use of technology and goods contributes to the reduced value of the project.
The government is targeting Merakes field production that starts in 2019 to reach 150 million standard cubic feet per day (mmscfd). To encourage investment in the oil and gas sector, the ESDM ministry continues to make a number of breakthroughs.
In addition to trimming regulations that impede investment, the ESDM ministry is also reviewing the cost of developing blocks that have been designated by the winning bidders.
Previously the Ministry of Energy and Mineral Resources has also cut the cost of the development of the Blok Jambaran Tiung Biru (JTB) Cepu, East Java worth US $ 500 million or around Rp 7 trillion.
Originally, OxxonMobil's fee for JTB block development was US $ 2.050 billion. The block also uses the "cost recovery" system or the entire development cost of the block will be paid by the government from the APBN.
Thanks to the cutting of JTB Block development cost, finally State Electric Company (PLN) will absorb gas from JTB. The price of gas also fell to US $ 7.6 per mmbtu flat for 30 years.
Previously, with an investment value of US $ 2.050, the selling price of gas offered to PLN reached US $ 9 per mmbtu. So with the price of that PLN refused because it did not enter the price of the company's economy.
"PLN wants the price to not affect the cost of production (BPP) .With such prices (US $ 7.6 per mmbtu) BPP price will not raise," said Arcandra.
The ESDM ministry step cuts the cost of developing oil and gas blocks using cost recovery would certainly benefit the government.
In addition to reducing the burden on the state budget, cost cuts will also make Indonesia's oil and gas production more efficient and more transparent. For example from two Blocks namely Merakes and JTB, ESDM Ministry managed to save cost of "cost recovery" to about Rp22 trillion.