40 Percent of Digital Ads Filled with Mobile Ads Version
By : Ridwan And Aldo Bella Putra | Thursday, August 10 2017 - 15:25 IWST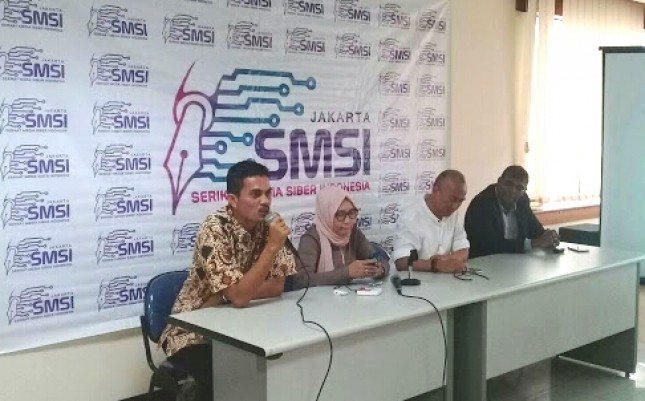 5166
INDUSTRY.co.id - Jakarta - How many internet users in Indonesia? According to market research institute e-Marketer, in 2017, estimates netter Indonesia will reach 112 million people, beating Japan in the fifth rank of the growing number of Internet users more slowly.
The number that applies to every person who accesses the internet at least once every month puts Indonesia in the 6th largest in the world in terms of the number of internet users.
Overall, the number of internet users worldwide is projected to reach 3 billion people by 2015. Three years later, by 2018, an estimated 3.6 billion people on Earth will access the internet at least once every month.
"Mobile phones and affordable mobile broadband connections are driving the growth of Internet access in countries that cannot rely on fixed line, either because of infrastructure or cost issues," said Monica Peart senior e-marketer analyst.
Peart said that developing countries such as Indonesia and India still have room for the growing number of internet users whose size can reach double digits every year.
Above Indonesia, for now the top five countries of internet users in the world are sequentially occupied by China, the United States, India, Brazil, and Japan.
The number of internet users in China is currently 643 million, more than double the netter population in the United States by 252 million.
Related to the research, Director of Partnership (SEA) Big Mobile, Shri Prabu Adityawarman in the Monthly Sharing SMSI Jakarta event titled "Monetization of Siber Media" on Wednesday (9/8/2017) at PWI office of DKI Jaya, Jakarta mentioned that almost everyone during 24 hours accessing information via mobile.
Prabu added that the composition of mobile advertising in Indonesia portion of advertising expenditure of 2.8 US dollars run to the digital media or by 17 percent. And, even the biggest enjoy is social media Facebook. While 40 percent, run to the mobile version.
"It should still be bigger, because every day for 24 hours people access the information through the mobile version," said Prabu.
In the sharing opportunity, King explained about smart and attractive advertising solution by using widespace platform advertising media platform.
Mobile Ads according to Prabu can only be used if the online media has a mobile version and ads that can be served more than 5 pieces.
"We are here to offer smart advertising for members of DKI Jakarta Siber Indonesia Media Union," Prabu said while explaining at length about Big Mobile's performance.
Although only two months in Indonesia some big media has become a Big Mobile partner like viva.co.id, IDTimes, Antaranews in this cooperation special treatment for fixed income by counting impression per 1000 times.