Idul Fitri Muslim Is Victory of Fasting
By : Herry Barus And Aldo Bella Putra | Friday, June 15 2018 - 20:00 IWST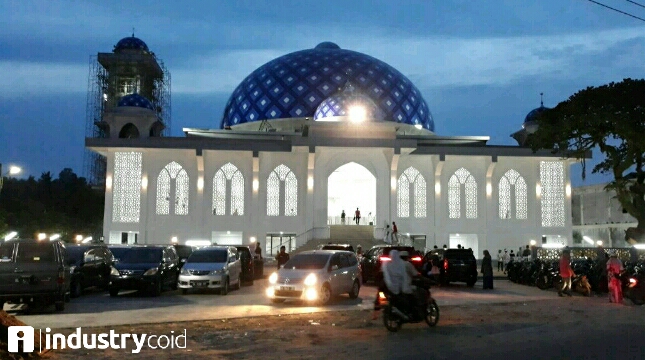 Masjid At-Taqarrub
INDUSTRY.co.id - Banjarmasin - Khatib ustad H Aspani Ansari in Friday prayer sermon said, Eid is a victory for Muslims who fast Ramadan according to the provisions of Allah SWT and the guidance of the Prophet Muhammad SAW.
"Why is Idul Fitri only for Muslims who fast during Ramadan?" Many stories in the implementation of fasting, "he continued when preaching at Assa'adah Mosque Kompleks Lucky Jaya Banjarmasin.
Some stories in the implementation of fasting Ramadan that can be a lesson and lesson especially for Muslims, that is not just to hold hunger and thirst, but also self-control.
"Self-control is against the passions that tend to be negative, such as violations against things that are forbidden to Muslims, among others lie others, especially to spread the news is not true and create hostility," he said as quoted by Antara.
In addition, fasting is a means of education and training in discipline, both in obeying time and consumption patterns are not excessive, said alumnus college from the Middle East region.
Another thing that is not less important, according to the founder / caretaker Pesantren in Banjarmasin, fasting Ramadan to cultivate social soul or high solidarity attitude.
Therefore, really losers for Muslims who do not perform fasting Ramadan fast and true a full month, he continued the ustad who toured the "city of thousand rivers" Banjarmasin to carry out Islamic da'wah.
But he hopes, Muslims can still meet Ramadan next year to make up for any shortcomings or imperfections so truly become a pious person, and in turn get victory.