Normal Electricity Supply and Safe Fuel Distribution In H + 3 Idul Fitri
By : Hariyanto And Aldo Bella Putra | Monday, June 18 2018 - 16:00 IWST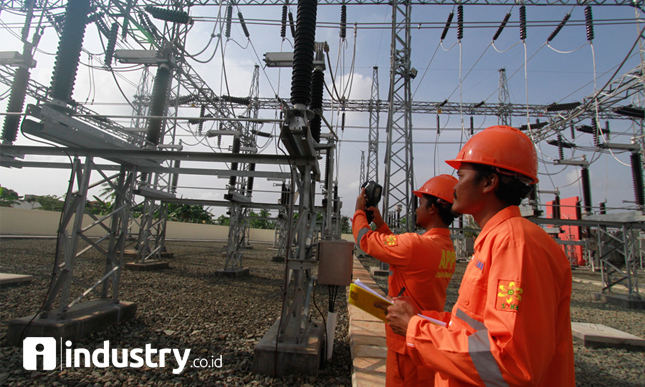 PLN (Foto/Rizki Meirino)
INDUSTRY.co.id - Jakarta - Entering H + 3 Idul fitri 1439 H, National Coordinating Energy and Mineral Resources (ESDM) Minister ensures the availability of electricity supply, fuel oil and Liquefied Petroleum Gas (LPG) in a safe condition, anticipating Lebaran holiday and backflow up to H + 13 Idul fitri later.
ESDM Command Post reported on Monday (18/6), the condition of fuel resilience under normal conditions for all types of BBM, with details as follows: Premium (21 days), Solar / Akrasol (20 days), Pertalite (21 days), Kerosene ( 47 days), Pertamax / Akra 92 (20 days), Pertamax Turbo (42 days), Pertamina Dex (37 days), Dexlite (19 days) and Avtur (29 days). Similarly, LPG stock conditions under normal conditions, with the resilience of 17 days. Fuel Gas (BBG) and gas network (jargas) are also in safe condition.
"As many as 571 Public Filling Stations (JamPU) in Jamali have also distributed reborn, make sure the backflow of this fuel supply is smooth," said Head of Communication, Public Information and Cooperation Bureau, Ministry of ESDM, Agung Pribadi in Jakarta ( 17/6/2018).
As for the electricity subsector, the night peak load of 16 June 2018 is mostly reported under Normal conditions. Overall, the national supply capacity is 29,845.38 MW and the peak load is 24,870,55 MW so that the national reserve capacity is 4,548,07 MW.