Play Game Addiction Is a Behavioral Disorder
By : Herry Barus And Aldo Bella Putra | Sunday, June 24 2018 - 21:30 IWST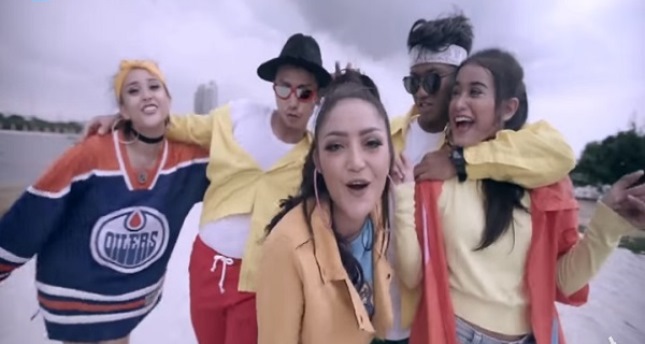 Siti Badriah (Tengah) dalam Video Klip "Lagi Syantik" yang telah ditonton 103 juta kali
INDUSTRY.co.id - Jakarta - Director General of Disease Prevention and Control of the Ministry of Health Anung Sugihantono said that someone who prioritizes playing games rather than doing other positive activities is said to have a behavioral disorder.
"It's a behavioral disorder, I do not say mental disorder, I say 'behavioral disorder' I agree," Anung said in a press statement from the Ministry of Health quoted in Jakarta on Saturday (6/23/2018)
The World Health Organization (WHO) officially sets the game's addiction or "game disorder" into the latest version of the International Statistical Classification of Diseases (ICD) as a first-ever mental illness.
ICD is a list of medical classifications issued by WHO listing disease following symptoms, signs, and causes. ICD is an international standard for disease reporting and health conditions and is used by all health practitioners in the world.
In the latest version of ICD-11, WHO mentions that game addiction is a disorder caused by habit or addiction.
WHO defines game addiction as a pattern of play behavior, either online or offline games as well as digital games or video games with multiple marks.
People are said to be addicted to games if they cannot control the desire to play games, more priority to play games than interest in other activities or activities, continue to play games despite the obvious negative consequences.
WHO also mentions someone has been addicted to the game if the behavioral pattern is very strong and has a good impact on personal, family, social, educational, work, and other important areas, and is clearly visible for at least 12 months.
With the inclusion of game addiction into the ICD-11 will raise the healthcare professional's attention to the risk of health problems over such behavioral patterns, so the need to develop relevant prevention and treatment measures.