The 2018 World Cup Takes Place, The Song Is Suddenly Stunning in the Ball Season
By : Hariyanto And Aldo Bella Putra | Wednesday, June 27 2018 - 18:00 IWST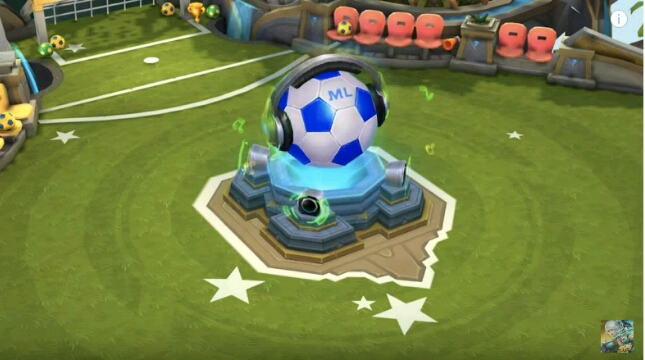 Mobile Legend dok
INDUSTRY.co.id - Jakarta - World Cup 2018 has been running for several days until now. In a glittering football festival, a song is also being sung across Indonesia: "Champions United"!
If you visit various social media platforms and video sharing services, it's certainly not unfamiliar with this song - followed by the dance - passing through your Facebook and Instagram homepage by engaging many amazing users!
During the World Cup, "Champions United" became even more popular and played in stores, large malls, sports arenas, to other public places. People sang this song and performed the dance as one form of support for their favorite soccer team.
Among those who sang the song were some famous Celebrities and Youtubers such as Jess No Limit, BangSkot, Hororo Chan who shared to hundreds of thousands to millions of their fans! Not only those who participate in all the excitement, but also many of the major eSports teams. Within days, "Champions United" viral and become a new trend. How is "United Champions" suddenly viral and popular?
Of course many are curious, how "Champions United" can become viral? Apparently, Mobile Legends game: Bang Bang recently launched an online dance, where people in various locations sent a video about themselves dancing "Champions United".
Everyone learns dance from the tutorial, progresses to a song that has this exciting beat and flows away with a vigorous football vibe. No escape, game fans are constantly sharing this video.
Currently, "Champions United" has surpassed 3,000,000 views on both Facebook and Instagram, plus over 20,000 videos that have been uploaded on TikTok and will continue to grow as the World Cup Euphrates.
Says "Mobile Legends: Bang Bang has always been the leading promoter of leading eSports in Indonesia. As a game MOBA (Multiplayer Online Battle Arena) 5V5, the desire to bring eSports has always been the focus of our game. "Said Caya - Country Manager Mobile Legends Indonesia through a written statement received INDUSTRY.co.id, Wednesday (27/6/2018).
He added that for this football season, it decided to make a special song titled Champions United, along with dance and various supporting events. "In the future, we will also continue to hold various events in conjunction with sports and eSports events, including the Asian Games, Mobile Legends South East Asia Cup (MSC) to Mobile Legends: Bang Bang Professional League (MPL)," he added.
"Our hope is to continue to commit to using our platform as one of the leaders of mobile eSports to spread competitive energy to more people around the world," Caya added.
No less exciting, fans of Mobile Legends: Bang Bang held Flash Mob activities in various cities in Indonesia which will begin on June 23, 2018. Starting from Palembang, flash mob will be held in 9 (Nine) different cities where several locations will broadcast live World Cup to invite more people to feel the sensation of football and Mobile Legends! It is believed that this event will attract the attention of millions of Mobile Legends fans as it is also supported by the distribution of "Leg Legends - football limited edition" official shirts and keychains.
At the same time, the football-themed Mobile Legends game has been activated along with an all-new football themed map. Players can login to the game and get limited edition skin for Hero Mobile Legends, Harley. If summed up, Bruno Cup event from Mobile Legends has given hundreds of millions of heroes and skins.