BI Global Economic Predicts 3.9 Percent in 2018
By : Wiyanto Dan Aldo Bella Putra | Friday, June 29 2018 - 18:10 IWST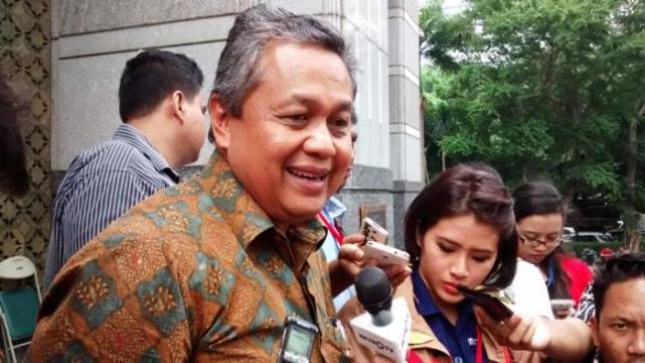 Deputi Gubernur BI Perry Warjiyo (Foto Ist)
INDUSTRY.co.id - The global economy is marked by tightening global liquidity and financial market uncertainty remains high amid a steady rise in global economic growth in 2018.
Bank Indonesia (BI) Governor Perry Warjiyo estimates global economic growth in 2018 is expected to remain at 3.9%, higher than the previous forecast of 3.8%.
"This is driven by the continued acceleration of the US economy, strong growth of the European economy and China's high economic growth," he said in Jakarta, Friday (06/29/2010).
He said the prospect of an improving global economic recovery boosted world trade volume, which then impacted commodity prices that remained strong. At the same time, however, global liquidity conditions tightened and global financial market uncertainty remained high on the back of more aggressive FFR forecasts post FOMC June 2018 and high volatility of US bond yields.
He said that the heightened global uncertainty was also influenced by the policy of the European Central Bank (ECB) which lowered net asset purchases, the policy of the central bank of China (PBoC) which lowered GWM, rising oil prices, and tensions between US-China trade ties which is increasing again.
"The uncertainty in turn triggered a global strengthening of the dollar and triggered a reversal of capital from developing countries that weakened the currencies of many countries, including the Rupiah." Such conditions require an appropriate policy response to maintain financial market yields in developing countries to remain attractive to investors," he said.