Consistently at Business Model Aggregator, CEO of ALAMI: Build Value Added Through Diversification Strategy
By : Dina Astria And Aldo Bella Putra | Wednesday, July 11 2018 - 15:30 IWST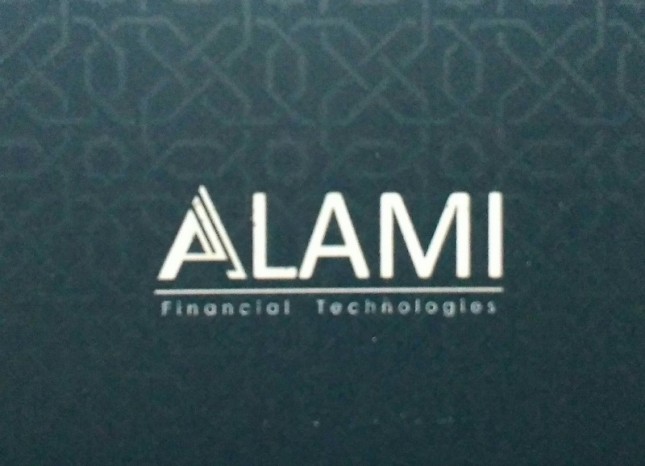 ALAMI fintech
INDUSTRY.co.id - Jakarta - After successfully launching its digital platform launchingplatform last month, the first shariah financial technology company (tekfin) of sharia aggregator in Indonesia is increasingly focusing on attracting partnerships with Islamic financial institutions in the country. ALAMI is believed as part of its commitment to realize the mission to open access for business actors towards sharia financing through aggregator model.
CEO and Founder of ALAMI Dima Djani rates Indonesia currently has enough syariah financial institutions that are ready to support the economic development of people with a free loan system. Choosing the aggregator business model, ALAMI wants to support the strengthening of the position of Indonesia's sharia financial services institutions in the wider society.
Currently we have at least 13 sharia banks that are ready to distribute funds to the people. Through our position as sharia aggregator, ALAMI has the advantage to bring these banking services to prospective customers who want to enlarge the business scale but remain in the sharia corridor, Dima said.
ALAMI is one successful example of a company that makes aggregator as its business model. The company established since the end of 2017 has a focus to bridge business actors to access Islamic financing owned by sharia banking in Indonesia. ALAMI digital platform enables prospective customers to obtain banking information in accordance with the financial condition of their business to conduct capital financing in the framework of business expansion.
Talking about the aggregator business model is basically not new in Indonesia. Based on data from the Fintech Association of Indonesia in 2018, there are currently 235 fintech companies of which 26 are engaged in market aggregators. The services offered by many aggregator companies are to connect consumers (end-users) to companies that have certain services, products or services. The aggregator company is then tasked to consolidate and standardize it before it is distributed via a digital platform mechanism.
In the midst of an increasingly rapid flow of information and technological developments, aggregator companies can be a key to helping people make their choices about the most appropriate products, services and services. On the other hand, aggregator companies also help to tackle many aspects of a digital ecosystem capable of working with conventional ecosystems, for example in the financial sector.
Nevertheless, Dima also sees the risks in this business model. Within the digital ecosystem, aggregator business models need to have value-addences to provide an optimal solution for customers. Do not let users or consumers assess the existence of aggregators just add to the complexity when they want to access services from service providers. These are risks that need to be managed to safeguard the future of the business, therefore in ALAMI, we always strive to provide value added services (VAS) in our services, such as fast and transparent credit scoring processes, clear and end-user-friendly information delivery, as well as the appearance of a non-complicated digital platform, Dima added.
This is believed to be a solution to ensure potential aggregator business in the future. Especially with the rapidly growing technology does not close the possibility for service providers to develop their own technical capacity, where the need for aggregator assistance becomes no longer relevant.