#Thepowerofemakemak Movement Ask Rizal Ramli to be 2019's Captain
By : Herry Barus And Aldo Bella Putra | Friday, July 20 2018 - 17:30 IWST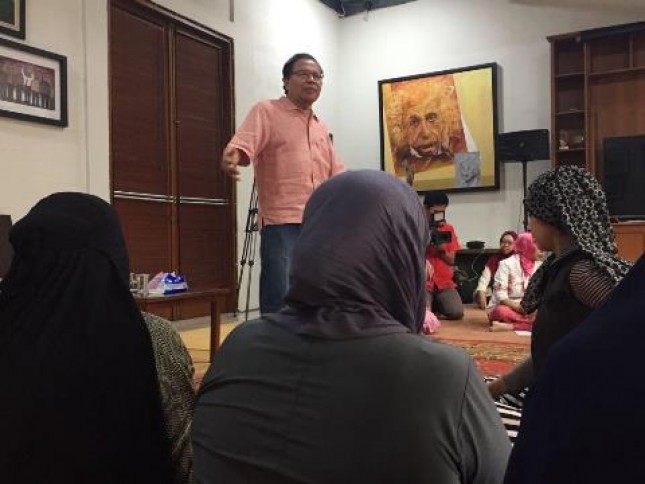 DR. Rizal Ramli, Ekonom Senior (Foto Dok Industry.co.id)
INDUSTRY.co.id - Jakarta - A group of mothers who joined in the #thepowerofemakemak movement declared support for Rizal Ramli as a presidential candidate for the period 2019-2024.
Among the mothers from different professional backgrounds are convinced that the former Coordinating Minister for Economy era President Abdurrahman Wahid is able to bring Indonesia more prosperous. Moreover, Rizal Ramli has a good track record as an official who defends the people's rights.
"We #thepowerofemakemak hereby declare that they will vote for a presidential candidate for the people of trust who will carry out economic policies that prosper the people, especially the women's side." Tebet Area, South Jakarta, Friday (20/07/2018).
The #thepowerofemakemak movement saw Rizal Ramli's figure change the economic system in favor of women.
"We want the economic policy that is siding with women," said Inge.
In addition, continued Inge, it does not want to choose a figure that has been only looking for imagery to the public.
"And I why choose Pak Rizal Ramli, because I know him well and like Rizal said he did not like KKN," Inge said.
On the same occasion, Rizal Ramli said, the existence of mothers is very important, because half of Indonesia's population is female.
In addition, the figure of women in the eyes of Rizal Ramli has a high loyalty.
"No plintat-plintut if this persuaded man, persuaded it can be shifted choice, if the mothers were loyal once he clearly the merchant is indeed a sincere achievement he will choose," said Rizal Ramli.