Half-Day Rest, JCI Closed at 5.789 Position
By : Abraham Sihombing And Aldo Bella Putra | Monday, August 14 2017 - 18:53 IWST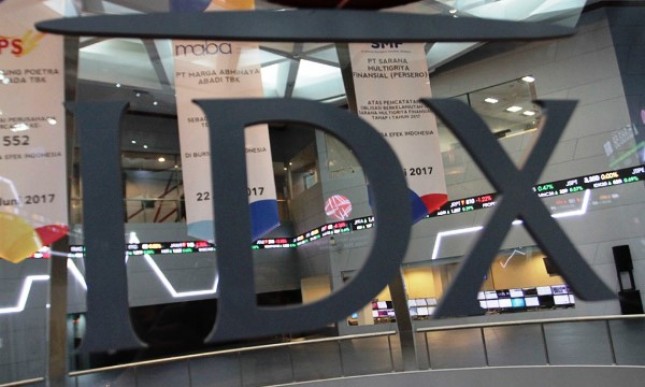 5166
INDUSTRY.co.id - Jakarta - Jakarta - Jakarta Composite Index (IDX) closed at 5.789 in the first trading session Monday (14/08/2017), up 0.4% or 23 points compared to the position at the end of last week at the level 5.766. JCI in the first session of trading today moved in the range of 5,780-5,802.
The strengthening of JCI in the first session of trading today was supported by the 182 price increase. In addition, there were 288 stocks declining, 129 stagnant shares and 162 shares were not traded at all.
The total value of stock trading transactions in the first session of trading today stood at Rp2.25 trillion with trading volume of 3.55 billion units of shares. Meanwhile, foreign investors sold a net selling of Rp40 billion with net selling volume of 53 million units of shares.
A total of nine out of 10 sectoral indices of BEI are green in the first session of trading today. The index of miscellaneous industrial sectors experienced the highest increase, which amounted to 1.07% or 14.29 points to the position of 1.344. Then followed by index of property sector and index of basic industry sector, which each increase 0,89% and 0,85%.
LQ45 stocks that experienced price hikes and became top gainers were PT Matahari Department Store Tbk (LPPF) which rose by 2.6% or Rp275 to Rp10,750 per unit, PT Adhi Karya Tbk (ADHI) , 4% or Rp50 to Rp2,110 per unit and shares of PT AKR Corporindo Tbk (AKRA) whose price was raised by 2.3% or Rp150 to Rp6,675 per unit.
Meanwhile, LQ45's top losers are PT Jasa Marga Tbk (JSMR) whose price is reduced by 1.8% or Rp100 to Rp5,400 per unit, PT Perusahaan Gas Negara Tbk (PGAS) whose price is shrinking 1, 4% or Rp30 to Rp2,120 per unit and shares of PT Sri Rejeki Isman Tbk (SRIL) whose price decreased by 1.2% or Rp4 to Rp328 per unit. (Abraham Sihombing)