Economy Still Difficult, Cigarette Manufacturers Urge Excise Policy to be Evaluated
By : Ahmad Fadli And Aldi Firhand. A | Friday, August 31 2018 - 21:16 IWST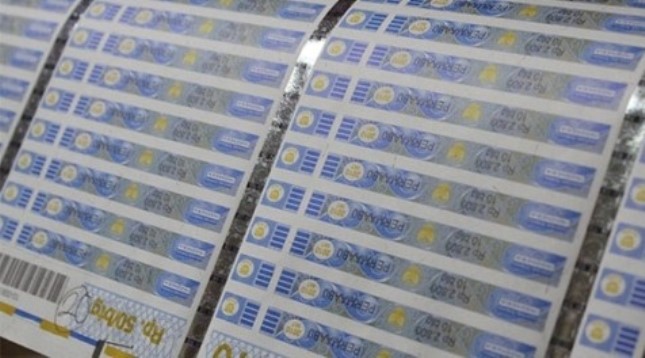 Cigarette Excise Illustration (Foto Ist)
INDUSTRY.co.id - Jakarta - The Association of Indonesian Kretek Cigarette Manufacturers (GAPPRI) hopes that the Ministry of Finance will take every policy related to the tobacco industry to pay more attention to various factors including economic conditions that are still difficult and also political temperatures that tend to heat up ahead of the election.
"Our hope is that as entrepreneurs, the Ministry of Finance is in the same mind and understanding that there is no generalization of the types of kretek and white cigarettes. Then we expect the 2019 status quo Excise Policy, in accordance with the 2018 tobacco excise tariff policy," said GAPPRI Chairperson, Ismanu Soemiran, in a statement. written, Thursday (08/30/2018).
PMK No 146/2017 regulates provisions for reducing rates or excise tariff layers. The implementation of tariff increases for industries that produce white cigarettes and clove cigarettes. The method is to calculate the total cumulative production of both, starting in 2019. Equating excise tariffs between SKM and SPM cigarette types in 2020, and eliminating SKT I-B classes.
If the tariff increase and layer simplification is done, he said, there will be a double increase. That is a regular increase in excise rates and an increase in the impact of deletion. The tariff increase scheme through a significant reduction in layers from 2018-2021.
'' Keep in mind the current condition of the tobacco industry is being reduced by a drastic decline in volume. There has been a 1-2 percent decline over the past 4 years. Even up to April 2018, there was a 7 percent decrease in the cigarette industry volume. That is according to Nielsen's research, April 2018, '' he said.
Therefore, he hopes that the Government can review plans to implement excise tax increases and simplify the excise layer which has the potential to cause losses, both for industry and the country itself.
Ismanu Soemiran conveyed the fact that the sales of the Tobacco Products Industry (IHT) which had deposited to the country amounted to almost 70 percent. That is equivalent to approximately Rp 200 trillion. So, actually IHT can be called a BUMN that is managed privately. Ismanu emphasized that the life of the tobacco product industry is dependent on the government as well.