Indonesia Ferry Property Immediately Perform Service Modernization in Three Ports
By : Kormen And Aldi Firhand. A | Monday, September 03 2018 - 23:17 IWST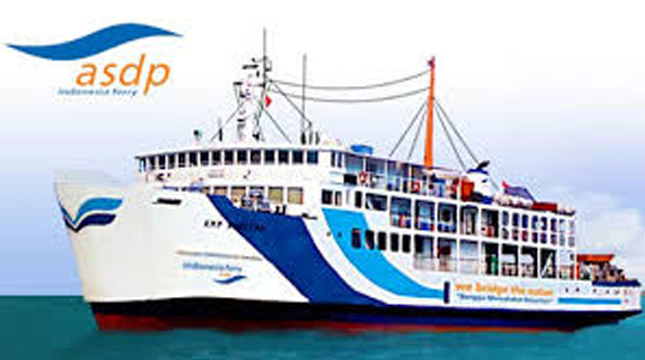 PT ASDP Indonesia Ferry (Persero) / http://www.bumn-swasta.web.id
INDUSTRY.co.id - Jakarta- Indonesia Ferry Property (IFPRO) which is a subsidiary of state-owned PT ASDP Indonesia Ferry (Persero) and PT Pembangunan Perumahan (Persero) Tbk, on Friday, August 31, 2018, signed a memorandum of understanding (MoU) on cooperation in developing three port services in Indonesia with Citra Niaga Teknologi (Cinte).
The cooperation in developing the services of three ports in Indonesia through Information and Communication Technology are the ports of Bakaheuni, Merak, and Labuan Bajo. The aim is to create port services that are more modern and in accordance with the needs of today's society.
"We have plans to build Executive Port Service Attributes at Ferry Terminals, where there are various complete facilities such as public service facilities, retail, ticketing, and various other equipment support. So the port can become a tourist destination not only for those who want to cross, but also for the general public, "said IFPRO Director, Riza Perdana Kusuma, after the signing of the collaboration with Cinte at the IFPRO office, Jakarta, Friday (08/31/2018).
Riza revealed that with the Executive Port, Ferry services at the port would be better, crossing would be faster, and public facilities would be more complete. "And to support this target, we collaborate with Cinte as a company that will handle Information and Communication Technology or ICT in the port. Because IT services can be faster, easier, and more convenient because all use integrated systems, cash less, online systems, mobile apps and user experience, "he said.
There are 12 ICT programs that are collaborated between IFPRO and Cinte which include fleet services, port services, authority services, value added services and also integrated solutions.
"We are currently in the development stage. The target is September 18 2018 will be launched for Bakauheuni and Merak Ports. Then November 2018 for Labuan Bajo," said Director of Cinte, Yandri.
PT Indonesia Ferry Property (PT IFPRO) is a joint venture of two Indonesian State-Owned companies, PT ASDP Indonesia Ferry (Persero) and PT Pembangunan Perumahan (Persero) Tbk. PT IFPRO is involved in providing service, retail, trading and property management, for supports the business of the second holding company. At present PT IFPRO builds and manages commercial ports, port marinas, hotels and commercial areas, which are managed directly or collaboratively. The IFPRO is committed to continuously developing the quality of infrastructure and services to increase national tourism and drive the local economy, such as Labuan Bajo, Merak-Bakauheni, Ketapang-Gilimanuk, Lembar - Padang Bai, Kayangan-Pototanu, etc.
While PT. Citra Niaga Teknologi (CiNTe) began its work in the ICT World as a Software Developer. Armed with the spirit to move forward and the desire to provide the best service from every solution provided, CiNTe continues to develop its Products and Services and currently CiNTe is developing into an IT System Integrator that is fully committed to being the best business partner for customers by helping to provide convenience, improve customer value, competitive technology, and provide excellent service to all customers. (Kormen)