Strengthen Foreign Exchange, Holding Mining Industry Targets Exports to US $ 2.51 Billion in 2018
By : Herry Barus And Aldi Firhand. A | Thursday, September 13 2018 - 17:57 IWST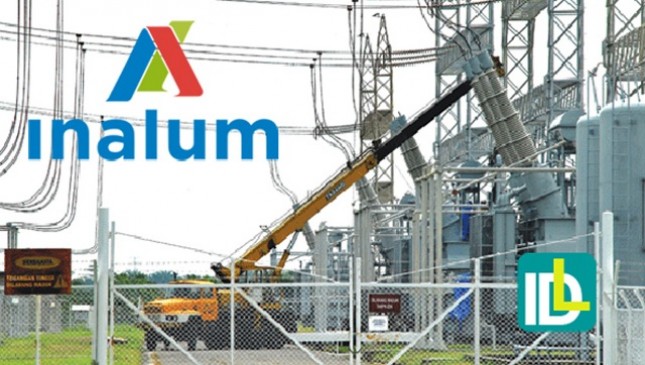 PT Indonesia Asahan Alumunium (Inalum)
INDUSTRY.co.id - Jakarta - To sustain the value of the rupiah and strengthen foreign exchange reserves, PT Indonesia Asahan Aluminum Mining Industry Holding (INALUM) will increase mining commodity exports and its downstream products.
This year, INALUM projects the export sales of minerals, coal and its downstream products to US $ 2.51 billion, an increase of 33% compared to 2017 realization of US $ 1.89 billion. The increase was mainly supported by the export performance of PT Bukit Asam Tbk (PTBA) and PT Aneka Tambang Tbk (ANTAM).
From January to August 2018, the Mining Industry Holding recorded a growth in export value of US $ 1.57 billion, or 83% of last year's achievement of US $ 1.89 billion.
Minister of State-Owned Enterprises (BUMN) Rini Soemarno said, in the mining industry, Indonesia has very good competitiveness in the world. By encouraging downstreaming in the mineral sector, the mine hopes that in the future it will provide more benefits for the country through the export of end-mining products.
"We have natural resources or raw materials. In the end it will greatly benefit the value of our exports, "said Minister Rini through a press statement received on Wednesday (09/13/2018).
PTBA's coal exports are projected to reach US $ 829 million this year by exporting 12.1 million tons of coal or up 44.6% compared to 2017. PTBA's coal exports are mainly shipped to Asian countries such as China, India, Thailand, Hong Kong, and Cambodia.
The same thing also happened to ANTAM, which projects an increase in exports of 66%, worth US $ 1.04 billion in 2018 compared to US $ 630 million in the previous year. ANTAM's export projection this year consists of 25 kilo tons of nickel in ferronickel, 4.05 million wet metric tons of nickel ore, 1.25 million wet metric tons of bauxite ore and 12 tons of gold.
ANTAM's exports are mainly sent to countries of South Korea, Europe, India, Taiwan, Japan, Singapore, Hong Kong and China.
PT Timah Tbk also contributed foreign exchange projected at US $ 563 million by exporting 28 kilo tons of tin to the US market and countries in Asia, Africa and Europe.
Meanwhile, INALUM's export of aluminum ingots is projected to reach 40 kilo tons this year, worth US $ 79 million with the aim of exporting to Japan, Switzerland, Singapore, Britain, Australia, South Korea, Hong Kong, Malaysia and the Netherlands.
INALUM's Managing Director Budi G. Sadikin said that it had become a commitment of the Mining Industry Holding to improve export performance, increase dollar inflows and strengthen the country's foreign exchange reserves.
"Our export proceeds are all placed in domestic banks. The improvement in export performance is in accordance with the mandate to establish a Mining Industry Holding to become a world-class company," Budi said.