ZINC Boosts Galena Production Amid Market Short of Supply
By : Nata Kesuma | Friday, October 21 2022 - 21:52 IWST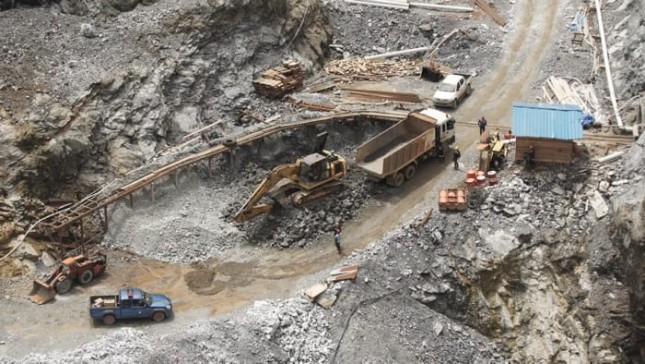 PT KapuasPrima Coal Tbk ("ZINC")
INDUSTRY.co.id - Jakarta, October 20th, 2022 – PT KapuasPrima Coal Tbk ("ZINC"), a listed company in Indonesia that produces base metal, boosted galena production in line with the opportunities that arise due to the reduced supply of base metal due to the closure of many smelters or smelters in Europe.
The energy crisis as a result of the Russo- Ukrainian war has made many zinc and aluminum smelters closed or reduced their production capacity. Meanwhile, ZINC has been engaged in the mining business of iron ore (Fe) and Galena which is then processed into lead concentrate (Pb) and zinc concentrate (Zn).
According to a Bloomberg report, in the past year Europe has lost about half of its zinc and aluminum smelting capacity due to energy supply constraints. If the increase in the cost of energy continues, more factories will stop production during the winter.
The success of ZINC in completing the construction of one of the smelters, namely the lead smelter, and which has started commercial operations in early June 2022, has become one of the capitals that give the Company's confidence in boosting production. In addition, ZINC is currently pursuing the completion of a zinc smelter is targeted to be finalized in the first half of 2023.
"We will try to seize every opportunity that arise. With the operation of our lead smelter, which is the first lead and only lead smelter in Indonesia, we aim the lead smelter to produce up to 8,000 tonnes of lead (Pb) bullion this year, with a sales target of the smelter reaching USD 29 million ," said Director of ZINC, Evelyne Kioe.
Until the end of September, the Company's zinc concentrate production in 2022 reached 15,311.67 tons compared to 19,141.09 in the same period the previous year. While the lead concentrate production in the period was at 5,687.98 tons compared to 7,229.70 tons in the same period last year.
In 2021, the Company produced 28,978.80 tons of zinc concentrate, lower than in 2020 which was 39,974.04 tons. The production of lead concentrate in 2021 is 12,021.79 tons, lower than 2020 which was 12,658.68 tons.
The prices of lead (Pb) and zinc (Zn) themselves did increase in the 1st quarter, but then there was a correction in the 2nd quarter. Despite the global economic downturn, in general, the Company views that the commodity prices of Pb and Zn are still relatively stable, because the global demand for these two commodities is high and there are many smelters in Europe that are temporarily closed.